Homepage
> Du Double diplôme Sciences Po et LSE, Master European Affairs, au poste de consultant Government & Public Sector chez EY Consulting.
Du Double diplôme Sciences Po et LSE, Master European Affairs, au poste de consultant Government & Public Sector chez EY Consulting.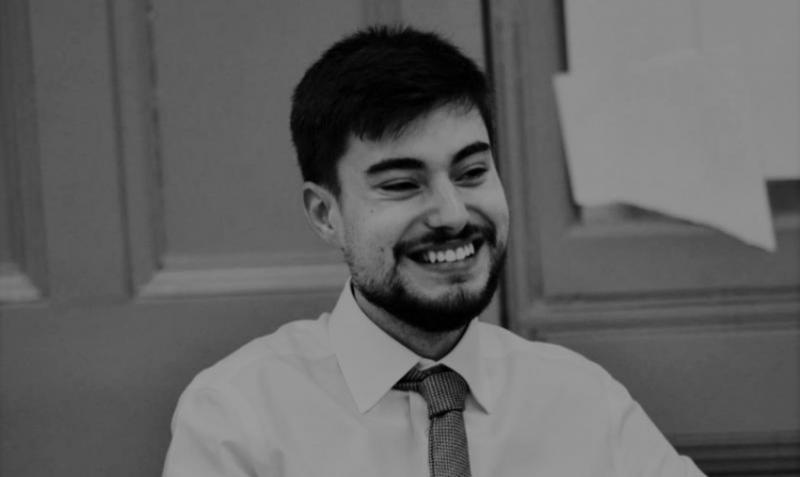 Découvrez le parcours d'Alexis Chalopin, depuis l'obtention de son double diplôme Master Affaires européennes Sciences Po/LSE jusqu'à son poste de Consultant, Government & Public Sector chez EY Consulting.
Pouvez-vous décrire votre parcours universitaire et professionnel ?
Après une classe préparatoire littéraire au lycée Louis-Le-Grand, je me suis dirigé vers Sciences Po dans l'objectif premier d'y faire de la recherche sur l'histoire de la construction européenne dans le cadre du double diplôme avec LSE. J'avais envie d'une formation qui soit à la fois théorique et pratique sur ces sujets. Après quelques mois, j'ai vite découvert un champ d'opportunités plus vaste encore et je me suis dit qu'il fallait tester d'autres voies avant de faire des choix d'orientation professionnelle.
J'ai eu l'occasion de faire un stage au Trésor en parallèle de mon M1 qui m'a apporté une connaissance technique des dossiers européens et m'a donné envie de poursuivre sur cette voie. À Londres, j'ai appris à connaître le monde du conseil et j'ai trouvé mon premier emploi lors d'une rencontre d'anciens élèves. J'ai travaillé pour les clients publics britanniques et européens quelques mois chez Ecorys UK, un cabinet spécialisé dans l'évaluation des politiques publiques : c'est un métier qui me convenait bien, au croisement de la recherche et du conseil. J'ai ensuite rejoint EY à Paris pour élargir encore mes horizons notamment en matière d''évaluation des politiques et afin de travailler en lien avec les sujets européens y restent mes champs de prédilection.
Quelles ont été les principales étapes de la construction de votre projet professionnel ?
C'est un processus qui s'est déroulé plutôt naturellement au gré des rencontres et des opportunités. Quand j'ai commencé chez Ecorys, je ne pensais pas que les métiers du conseil me plairaient autant. Quand j'ai passé mon entretien chez EY, je ne pensais pas non plus que j'y trouverai les missions sur lesquelles je voulais travailler, car je pensais plutôt que l'expertise sur les sujets européens était uniquement concentrée à Bruxelles.
Comment s'est déroulé le processus de recrutement chey EY ?
J'ai déposé un CV sur le site internet d'EY pour répondre à une offre de consultant en secteur public et j'ai été rappelé quelques semaines plus tard par les RH. Nous avons échangé très brièvement sur mes intérêts et sur les sujets sur lesquels je voulais travailler et nous avons convenu d'une date pour un assessment center, c'est-à-dire une journée complète de recrutement.
Quelques semaines plus tard, je me suis rendu à La Défense pour une journée complète d'entretien. Après un accueil avec un associé autour d'un petit déjeuner, qui m'a permis de mieux cerner le fonctionnement d'EY dans son ensemble, j'ai eu à passer une épreuve de groupe, puis des tests numériques et verbaux et un premier entretien avec un manager.
Ensuite, j'ai pu bénéficier d'un temps d'échange informel avec des consultants juniors pour le déjeuner avant de plancher pendant l'après-midi sur une étude de cas individuelle et d'en présenter les résultats à un autre manager.
C'était une journée intense, mais très bien organisée et qui m'a autant permis de faire mes preuves que d'en savoir plus sur EY. J'ai ensuite été contacté deux semaines plus tard et j'ai accepté l'offre proposée pour débuter chez EY en septembre.
Quelles sont les principales caractéristiques de votre poste aujourd'hui ?
C'est un métier très dynamique où l'on peut jongler avec plusieurs missions en même temps sur des sujets très différents et je pense que cela me correspondait bien au sens où je ne voulais pas m'enfermer dans une fiche de poste contrainte en sortant de mon master. On ne s'ennuie jamais et on trouve toujours des opportunités de développement sur des sujets ou des compétences personnelles qui ne sont pas initialement les vôtres à votre arrivée.
C'est un métier qui est aussi très flexible au sens où il faut être prêt à travailler avec des gens différents tous les jours, à revoir son emploi du temps au gré des aléas ou des besoins des missions, et être prêt à voyager régulièrement pour aller rencontrer des clients ou faire des études de terrain. Cette flexibilité se retrouve aussi dans le mode de travail, vous pouvez décider d'organiser votre temps comme vous le souhaitez : l'important c'est que vous produisiez ce qu'on vous demande à la date demandée. Cela permet d'apprendre à cerner les attentes des clients, à comprendre leur environnement et à gérer des situations très diverses.
C'est aussi un métier où on ne reprochera pas à un junior d'avoir un esprit d'initiative et de proposer des choses à la fois dans le cadre des missions mais aussi en dehors, en participant notamment à la vie interne du cabinet.
Quels conseils donneriez-vous à un(e) étudiant(e) de Master 2 ou jeune diplômé(e) cherchant une première expérience professionnelle ?
Le premier conseil que je peux partager est d'être curieux de tout : lorsque j'étais à Londres, j'ai participé à des événements carrières de secteurs qui n'étaient pas forcément dans mes domaines de prédilection, au siège de banques, de grandes entreprises, etc. Je pense que cela permet vraiment de cerner ce que l'on veut faire et, ensuite, de mieux savoir pourquoi on choisit tel ou tel poste.
Il faut se laisser surprendre également et ne pas vouloir tout planifier à long terme : un emploi c'est certes des missions qui vous plaisent mais c'est aussi un environnement qui vous plait. Et parfois cela compte plus encore que les missions elles-mêmes. Personnellement, j'ai signé pour mon premier emploi chez Ecorys parce que j'ai eu un très bon feeling avec l'équipe ; quand je suis revenu à Paris, j'ai signé chez EY car c'est là que je me sentais le plus à l'aise et à ma place lors des entretiens.
Je dirais aussi en conclusion qu'il ne faut pas se laisser décourager. On envoie beaucoup de CV mais il suffit d'une seule réponse positive pour que tout commence !
Last modified 2021-10-12
15.07.2021
The results of the 2021 Graduate Employability Survey on the class of 2019 show that Sciences Po students remain very attractive to employers, with 9 out of 10 graduates in professional activity. Despite a job market facing difficulties, 82% of our 2019 graduates found their first job in less than 6 months, and nearly ¾ of them have a stable profession. There are still just as many (37%) working abroad, in 84 countries. Discover all the results of our survey!
30.08.2021
You are a student looking for information about internships or career fairs? you are an employer willing to recruit our students in jobs or an internship? Find here the list of your Sciences Po Careers
Read more news