Homepage
> Francis Effiong, sustainable finance analyst (BNP Paribas in France), graduated from PSIA
Francis Effiong, sustainable finance analyst (BNP Paribas in France), graduated from PSIA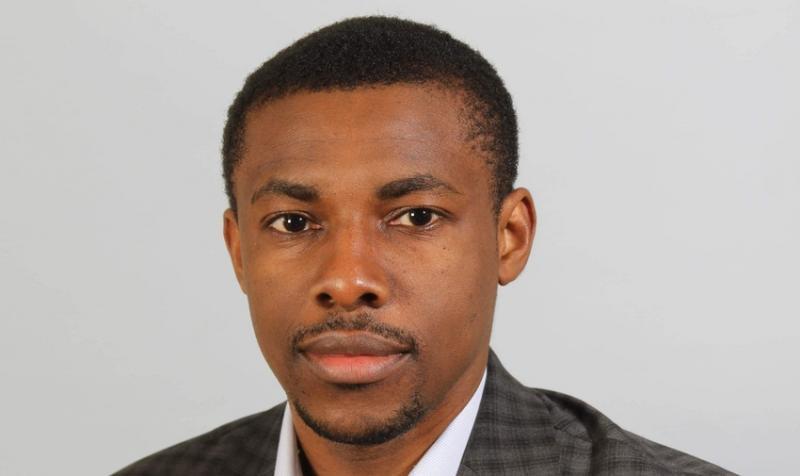 Francis Effion has graduated from the Master in International Energy. He works as a sustainable finance analyst at BNP Paribas in France.
What is your role and what are your main responsibilities?
Working as a sustainable finance analyst with the Sustainable Finance Market team at BNP Paribas, I participate in the integration of ESG analysis within client and transaction management, particularly for deals in major sensitive sectors (unconventional oil & gas, agriculture, nuclear, defense, etc.), and the screening of potential sustainability performance targets for sustainability-linked loans, social loans, etc. There also times I conduct research for senior bankers to support our discussions in client meetings and facilitate the design of bespoke blended finance structures for projects in various sectors including renewable energy, transport, agriculture, forestry and land use (AFOLU).
How did you secure this role?
Thanks to the power of professional networks like LinkedIn, a contact that I had randomly connected with referred my profile to her team at the bank. Thereafter, I was shortlisted for a preliminary screening interview for an intensive graduate program that was opening with the sustainable finance division of BNP Paribas. A series of psychometric tests, interviews, and presentations followed this before a decision was finally made.
What is the most fascinating and/or surprising aspect of your role?
The momentum at which sustainability awareness is sweeping across businesses and governments, and how this is informing financing and investment decisions is something that really intrigues me. Themes such environmental responsibility, the energy transition, and governance around human rights and gender equality have become the front burners on the desks of leaders in the private and public sectors alike, although this isn't yet the case everywhere.
I observe that as investors increasingly screen financial instruments through an ESG lens and supporting regulation keeps mounting, the unavoidable reality is that laggards won't escape the brunt of their delayed action; take for instance the transition and physical risks associated with climate change. This is why I'm excited to be part of a diverse pool of experts that work diligently to monitor the evolving sustainability landscape, ensuring that we adopt bespoke strategies in our advisory and structuring to enable our clients successfully secure the financing they need.
How did your PSIA experience help you with the role?
I rode on the waves of the '3Ps' –– the people, the program, and the platforms; and these all helped in getting me where I am today. PSIA provided me with an environment to make many great connections that I cherish and still stay in touch with. Studying in France for the first time and mazing through the cultural and linguistic barriers wouldn't have been easy without course mates to cheer and challenge you. I also met friends and lecturers who were kind enough to conduct CV reviews and provide tips for internships and adapting to workplace culture in France.
As for the program, with the benefit of hindsight, I would say it prepared me to be agile and take on a broad array of multidisciplinary topics at work. Courtesy of the variety of modules from the major and concentration tracks, I now have a sharper perspective on a wide range of themes and markets including social innovation, developing and negotiating international development project. This is indeed an invaluable asset for anyone working in investment banking.
I was able to explore many tools provided by the career office for my personal and professional development, notably the workshops and the archives of internships of former students, many of whose stories fuelled my determination in the face of negative news.
What advice would you give to others?
Set clear goals and do not neglect small beginnings. Although it is often difficult to have certainty of what specific role to pursue for a full-time career, but even having a broad objective helps to properly channel one's energy and resources. We should also not shy back from launching out and seizing opportunities that do not entirely appear alluring. Inasmuch as there is a link with the big picture of where one intends to go, it's better to put on the creativity hat and figure out how to make the most of such prospects rather than turning them down.
Learn more:
Last modified 2021-10-26
04.09.2023
If you are looking for interns or future employees, our guide 'Recruit at Sciences Po' will provide the relevant information about our students, the careers we train them for and how to leverage this great pool of talent to meet your recruitment needs.
06.09.2023
Launched by two graduates (class of 2020) from Law School : Agnès de Fortanier (Master in Economic Law) and Thomas Harbor (dual degree Sciences Po HEC), What's up EU is a newsletter putting together a concise, well-documented, and informative weekly wrap-up of the news that matters at a continental scale — from a European perspective. Sciences Po Careers interviewed Augustin Bourleaud, in charge of its edition, who is currently a double master's degree student between Sciences Po and the London School of Economics.
Read more news