Homepage
> Take part in Sciences Po Career events in 2022
Take part in Sciences Po Career events in 2022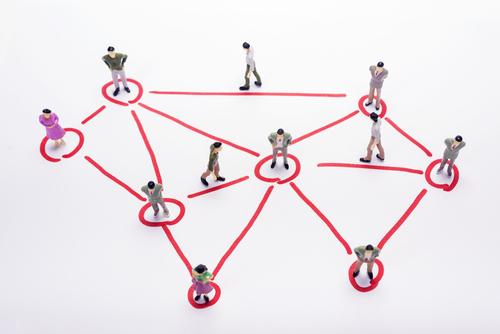 Each week, Sciences Po Careers, in close collaboration with the 7 Sciences Po Graduate Schools, offer students the chance to explore the many career opportunities after Sciences Po: meetings with graduates, company presentations, recruitment Fairs, job offers, etc. You are a student, a graduate or an employer...mark your calendars!
Each thematic career week includes :
Career roundtables with Sciences Po graduates from the 7 schools.
Employer presentations
Highlighting of current internship/job offers
Calendar of upcoming events:
April 4-8, 2022
Africa Career Week
Africa Online Careers Fair
April 11-15, 2022
Cultural Careers Roundtable
Roundtable on Health Careers
Sports Roundtable
April 18-22, 2022
PAST EVENTS
Jan 17 - 21, 2022
Law Career Fair
Thursday, January 20 and Friday, January 21: Law Career Fair
You are an employer: Learn more and register
Jan. 24 - 28, 2022
Data & Digital Careers Week
Jan 31 - Feb 4, 2022
Feb. 7 - 11, 2022
Americas Career Week (North US/Canada/Latin America)
Feb. 14 - 18, 2022
International Organizations Career Week
International Organizations Forum
21 - 25 Feb. 2022
European Affairs Career Week
Friday 25 Feb: Brussels European Internship Forum online (with London School of Economics and College of Europe)
March 7 -11, 2022
Professional Equality Week
Thursday March 10: Civic Internship Forum
March 14-18, 2022
Week of professions and impact entrepreneurship
City and Territories Career Week
Thursday, March 17: Ecological Transition Career Fair
March 21-25, 2022
Apprenticeship Week
Apprenticeship Forum
March 28 - April 1
Asia Pacific Career Week
Media Press and Journalism Career Week
LEARN MORE
You are an employer:
Would you like to present your company during a thematic week? Or would you like to participate in a round table?
Contact: Caroline Toussain, Career Events Manager
You are a student:
More information will be sent to you in your Career Newsletters.
Keep up to date with the latest career news by joining our Sciences Po Careers Group on Linkedin
Are you passionate about a topic? Moderate a career roundtable!
Contact: Audrey Schuler, Head of Communication and Events
You are a graduate:
You can take part in a career roundtable or create a portrait to inspire our students and share with them your missions, career path, typical day and, above all, your advice for success.
You can inform your employer of current events and invite them to participate.
Contact: Audrey Schuler, Head of Communication and Events
Last modified 2021-12-17