Homepage
> Laetitia Arzel, Cheffe de projets internationaux chez Luxurynsight
Laetitia Arzel, Cheffe de projets internationaux chez Luxurynsight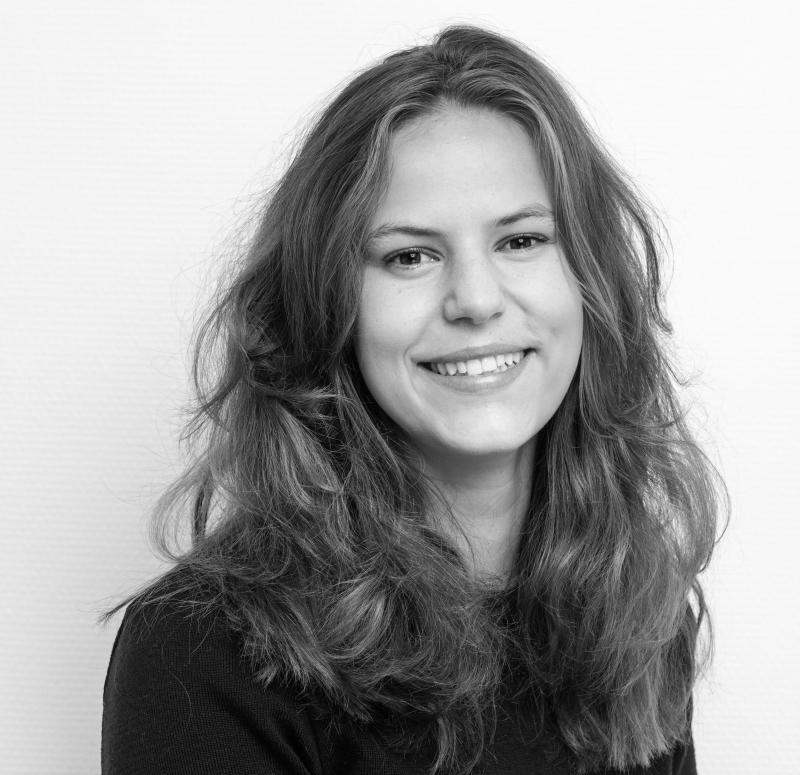 Diplômée du master marketing, Laetitia est aujourd'hui Chef de Projets Internationaux chez Luxurynsight. Rattachée à l'équipe Développement Commercial, ses missions impliquent notamment la gestion de projets et la gestion de comptes clients.
Quel a été votre parcours jusqu'ici pourquoi avoir fait le choix de ce métier ?
Ayant une forte appétence pour le secteur du luxe, j'ai souhaité explorer différents métiers au sein de cette industrie : visual merchandising (Montblanc), marketing opérationnel & évènementiel client (Chanel) et retail (Le Bon Marché). Ces expériences passionnantes ont nourri mon enthousiasme pour ce secteur qui allie innovation permanente et préservation des savoir-faire.
Le cours de Jonathan Siboni à Sciences Po dans le cadre du Master Marketing et Études m'a sensibilisée sur l'importance de la data pour répondre aux nouveaux enjeux stratégiques des acteurs de l'industrie du luxe. J'ai rejoint son entreprise Luxurynsight afin d'en apprendre davantage et me former dans le domaine des données. Ce qui me plait le plus dans ce métier c'est d'être confrontée quotidiennement à des problématiques à la fois stratégiques et opérationnelles dans tous les grands secteurs du luxe, à savoir les vins et spiritueux, l'horlogerie joaillerie, la beauté, l'hôtellerie, la distribution etc.
Quelles sont selon-vous les compétences indispensables pour exercer vos fonctions ?
Des qualités indispensables pour ce poste à mon avis sont la curiosité et la polyvalence. Ce sont des qualités que Sciences Po nous encourage fortement à développer à travers la diversité des enseignements proposés. Apprendre et s'informer en permanence sur les nouvelles tendances marché, sur l'actualité d'un secteur, sur les nouvelles innovations de l'industrie font partie du quotidien chez Luxurynsight. En tant que start-up, le fonctionnement est très différent de ce que j'avais pu observer dans les Maisons, il faut accepter d'être très polyvalent, « touche-à-tout » et de mettre ses compétences au service de plusieurs départements de l'entreprise pour prêter main-forte quand nécessaire.
La capacité à analyser et synthétiser, ce que nous apprenons à Sciences Po, est également indispensable dans les projets. A la fois dans les rapports analytiques que nous fournissons mais également dans la relation avec les clients qui attendent un service impeccable de notre part.
Pouvez-vous partager un exemple de projet concret réalisé ?
Le premier projet sur lequel j'ai été amenée à travailler consistait à accompagner une société automobile de luxe dans sa stratégie régionale d'acquisition client.
Nous avons en premier lieu créé une méthodologie interne de collecte et de structuration de données sur chaque ville de la région (il y en avait une vingtaine) afin de définir les écosystèmes dans lesquels évoluaient les potentiels clients de la marque sur chaque ville. Ces études à la fois quantitatives et qualitatives nous ont permis d'identifier et de qualifier les acteurs locaux les plus pertinents par marchés. La qualification de ces acteurs locaux nous a permis de définir de potentiels partenaires pour notre client. La dernière phase du projet consistait à mettre en contact les potentiels partenaires avec notre client afin qu'ils puissent conjointement réaliser des évènements de co-marketing.
Ce projet était passionnant car c'était un défi pour moi de coordonner plusieurs départements de Luxurynsight en interne. En externe, nous avions plus d'une vingtaine d'interlocuteurs sur le terrain (les concessionnaires automobiles) ainsi que les représentants au siège de la région, ce qui représentait une nouvelle opportunité en matière de relation client.
Qu'est-ce qui vous plait le plus au quotidien?
Instaurer une véritable relation de confiance avec un client et comprendre au mieux son besoin afin de trouver la façon la plus pertinente d'y répondre.
En plus de la variété des clients et des missions, j'apprécie particulièrement l'environnement international dans lequel j'évolue au quotidien. Chez Luxurynsight, plus d'une dizaine de nationalités se côtoient dans les bureaux et il n'est pas rare d'entendre le début d'une conversation en français qui se termine en anglais, en mandarin, ou encore en espagnol. C'est une occasion formidable d'échanger et d'apprendre en permanence !
Qu'est-ce qui vous parait le plus difficile?
Nous nous trouvons actuellement dans un environnement sanitaire compliqué, trouver un équilibre avec le télétravail n'est pas toujours évident. Le fait d'avoir la majorité de nos rendez-vous clients en distanciel rend plus difficile la création de relation avec nos nouveaux clients. C'est l'occasion de redoubler d'efforts et de créativité pour créer du lien.
Quel(s) conseil(s) donneriez-vous aux étudiants qui s'intéressent à ces fonctions ?
Ayez confiance en vous. S'il y a un métier ou une fonction qui vous parle particulièrement, ayez confiance en vos capacités à réussir dans ce domaine. Les aspects techniques s'apprennent en grande majorité sur le terrain, vous avez tous les outils en main pour apprendre et réussir !
Soyez ouverts aux nombreuses opportunités qui s'offrent à vous, même si elles ne correspondent pas exactement à ce que vous vous imaginiez faire. Il y a parfois des domaines ou des secteurs que l'on ne connait pas qui offrent des opportunités insoupçonnées.
En savoir plus
Last modified 2022-01-21
03.04.2023
If you are looking for interns or future employees, our guide 'Recruit at Sciences Po' will provide the relevant information about our students, the careers we train them for and how to leverage this great pool of talent to meet your recruitment needs.
22.03.2023
Launched by two graduates (class of 2020) from Law School : Agnès de Fortanier (Master in Economic Law) and Thomas Harbor (dual degree Sciences Po HEC), What's up EU is a newsletter putting together a concise, well-documented, and informative weekly wrap-up of the news that matters at a continental scale — from a European perspective. Sciences Po Careers interviewed Augustin Bourleaud, in charge of its edition, who is currently a double master's degree student between Sciences Po and the London School of Economics.
Read more news