Homepage
> Jeanne Varaldi, Consultante en développement durable chez Utopies (Ecole urbaine)
Jeanne Varaldi, Consultante en développement durable chez Utopies (Ecole urbaine)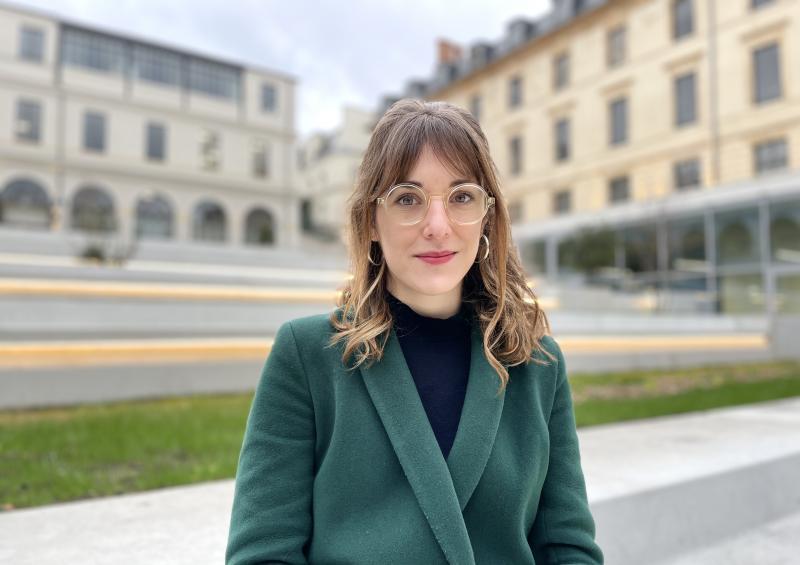 Jeanne Varaldi est diplômée de l'École urbaine. A la fois consultante en développement durable au sein du cabinet Utopies elle est aussi artiste plasticienne. Portrait.
Quelles sont vos missions de consultante au sein du Cabinet Utopies?
Dans le cadre de mes activités de conseil chez Utopies, j'accompagne des agences immobilières de la ville. Ce sont à la fois des promoteurs, des constructeurs ou des architectes. On intervient sur des missions très stratégiques comme la formulation d'une raison d'être, c'est-à-dire : quelle est la vocation économique et sociale d'une entreprise et sur des missions plus opérationnelles : faire une stratégie RSE un plan d'action et définir des indicateurs de suivis associés.
En quoi consistent tes activités d'artiste plasticienne ?
J'ai développé, il y quelques années une activité d'artiste en parallèle de mon travail de conseil parce que j'avais envie d'avoir une approche plus sensible, expérimentale et aussi une dimension recherche dans la façon dont j'étudie la ville. Je propose des installations et des peintures murales à partir de matériaux de construction et aussi de l'univers esthétique du chantier avec l'envie de décloisonner la fabrique urbaine et d'inviter chacun à regarder, à observer les transformations urbaines… in fine pour mieux y participer.
Pourquoi mener une double activité ?
Je crois que le fait d'avoir une double activité c'est vraiment dans la continuité de ce qu'on nous apprend à Sciences Po.Cela fait écho au caractère pluridisciplinaire de l'apprentissage et à la culture entrepreneuriale promue à Sciences Po. Et finalement au quotidien le fait d'être à la fois consultante et artiste ça m'apporte à la fois plus de richesse et d'équilibre.
Voir tous les portraits de nos diplômés en transition écologique
Last modified 2022-03-18
27.01.2023
If you are looking for interns or future employees, our guide 'Recruit at Sciences Po' will provide the relevant information about our students, the careers we train them for and how to leverage this great pool of talent to meet your recruitment needs.
20.12.2022
On Friday, September 29, the Careers Fair was held for the first time on Sciences Po's 1 Saint Thomas Campus. More than 1,000 Sciences Po students and graduates attended the event where they met with over 70 different employers to discuss internships, apprenticeships and job opportunities.
Read more news