Homepage
> DARIA, APPRENTI CHEZ RESPONSABILITY, ANALYSTE FINANCIÈRE (ÉCOLE DU MANAGEMENT ET DE L'INNOVAION)
DARIA, APPRENTI CHEZ RESPONSABILITY, ANALYSTE FINANCIÈRE (ÉCOLE DU MANAGEMENT ET DE L'INNOVAION)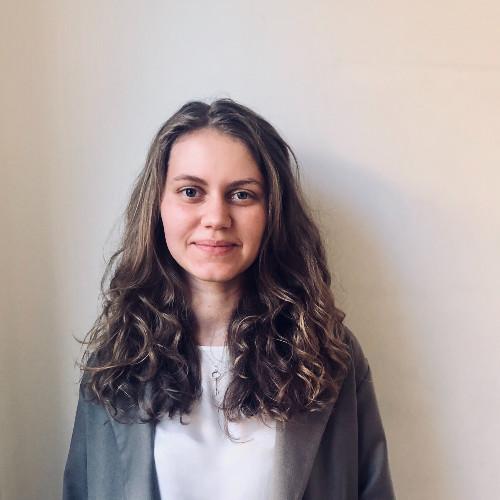 Diplômée en 2020 du master finance et stratégie, Daria Nikulina a fait son apprentissage chez reponsAbility en tant que analyste financière.
Quelles sont vos missions en apprentissage ?
J'ai fait mon apprentissage en tant qu'analyste financière chez responsAbility, un asset manager à l'impact qui investit en 3 secteurs: microfinance, agriculture responsable et l'énergie renouvelable. Je faisais mon apprentissage au sein de l'équipe Financial Instituions Debt Financing. Je gérais indépendamment la relation avec 5 institutions de microfinance en Asie Centrale et assistais mes collègues (chargés d'affaire) dans d'autres missions. J'étais en charge de l'analyse financière, conduite de due diligence sur place ou en ligne, préparation d'un mémorandum d'investissement et se présentation au comité d'investissement.
Pourquoi avoir fait le choix de cet apprentissage ?
J'ai rejoins responsAbility pour un stage de césure parce que l'impact de mon travail était un critère important pour moi. L'entreprise m'a proposé de rester ensuite pour continuer en apprentissage.
Comment avez-vous le trouvé ?
Mon ami de Sciences Po qui a fait l'entretien chez responsAbility m'a parlé de ce stage, ensuite je suis restée pour continuer en apprentissage.
Qu'est ce que cette expérience vous apporte pour la suite de votre projet professionnel ?
Cette expérience m'a permis de développer des compétences technique (analyse financière, connaissances juridiques et regulataires) et des soft skills (relations clients et compétences commerciales) et j'ai trouvé ensuite mon CDI en 2 mois sans rencontrer des difficultés particulières malgré le contexte spécifique due à la pandémie. Grace à l'apprentissage j'ai pu aussi travailler sur un projet de recherche pour soutenir mon mémoire de Master et cela m'a permis d'acquérir de l'expérience scientifique et m'a donné envie de peut-être continuer mes études en doctorat plus tard.
Un conseil pour les étudiants qui hésitent à faire le choix d'un apprentissage ?
Apprentissage est une belle opportunité pour acquérir de l'expérience, connaissance et construire son réseau. Je conseille à tout le monde de la faire. Cela permet également de commencer à gagner sa vie plus tôt ce qui n'est pas négligeable. En même temps il faut être prêt au travail intense pendant cette année.
Last modified 2022-02-24
03.04.2023
If you are looking for interns or future employees, our guide 'Recruit at Sciences Po' will provide the relevant information about our students, the careers we train them for and how to leverage this great pool of talent to meet your recruitment needs.
22.03.2023
Launched by two graduates (class of 2020) from Law School : Agnès de Fortanier (Master in Economic Law) and Thomas Harbor (dual degree Sciences Po HEC), What's up EU is a newsletter putting together a concise, well-documented, and informative weekly wrap-up of the news that matters at a continental scale — from a European perspective. Sciences Po Careers interviewed Augustin Bourleaud, in charge of its edition, who is currently a double master's degree student between Sciences Po and the London School of Economics.
Read more news