Homepage
> Louis Sibille, co-fondateur et président de Maïa, diplômé du Master Innovation et Transformation numérique (2020)
Louis Sibille, co-fondateur et président de Maïa, diplômé du Master Innovation et Transformation numérique (2020)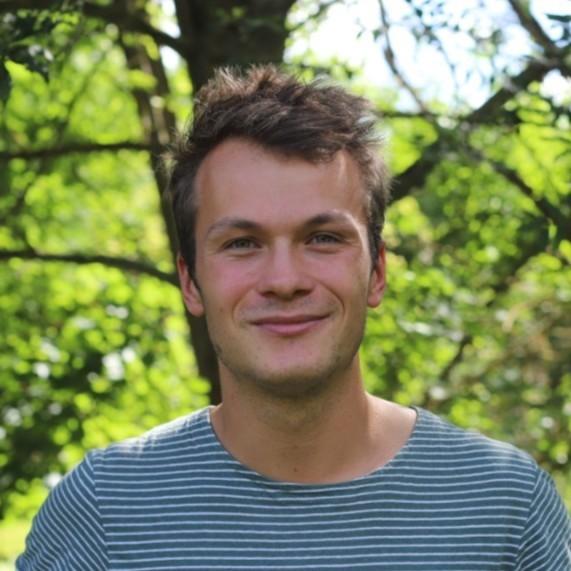 Diplômé du Master Innovation et Transformation numérique, Louis a fondé maïa, une startup destinée à accompagner la transition alimentaire-agro-écologique.
Quelles sont vos missions dans votre emploi actuel ?
Je suis actuellement co-fondateur président de maïa, un logiciel dont l'objectif est d'accompagner la transition alimentaire-agro-écologique et la résilience alimentaire de nos territoires à travers le levier de la restauration collective. Avec mon associé, j'assure le développement de maïa à la fois sur l'aspect développement commercial, RH, financier, stratégique ou produit.
Qu'est-ce que la formation de Sciences Po vous a apporté pour les exercer ?
J'ai suivi le master Innovation & Transformation numérique. Ce master m'a permis de me sensibiliser à des pratiques techniques telles que le design ou le développement web, que j'utilise presque tous les jours. Il m'a également permis de définir la stratégie de maïa. Enfin, son ouverture et sa diversité d'étudiants et de professeurs m'ont enrichi personnellement. Je pense d'ailleurs que c'est ce qui m'est le plus utile et le plus précieux aujourd'hui.
Un exemple de projet marquant auquel vous auriez pris part dans le cadre de ce poste ?
En parallèle du développement de notre logiciel, nous nous intégrons pleinement dans l'écosystème de la restauration collective. Le projet que l'on mène actuellement sur le département de l'Isère est un bon exemple. On s'associe en effet avec une coopérative de producteurs et l'antenne départementale de la Fédération Nationale des Agriculteurs Biologiques (FNAB). L'objectif est d'associer nos compétences avec ces acteurs complémentaires à l'échelle du territoire pour accompagner opérationnellement les cantines sur leur transition alimentaire.
Quelles compétences sont requises pour exercer votre fonction ?
Pour moi, il y en a deux principales : capacité d'écoute et résilience.
Qu'est-ce qui vous plaît le plus au quotidien dans votre emploi actuel ?
De sentir que notre action quotidienne a un réel impact positif sur ce qui est proposé dans les cantines. Au fur et à mesure, on devient un réel acteur de la transition alimentaire.
Auriez-vous un conseil pour les étudiants de Sciences Po ?
Profitez de cette période d'apprentissage pour creuser les enjeux contemporains qui vous passionnent et engagez-vous
Last modified 2022-03-07
04.09.2023
If you are looking for interns or future employees, our guide 'Recruit at Sciences Po' will provide the relevant information about our students, the careers we train them for and how to leverage this great pool of talent to meet your recruitment needs.
06.09.2023
Launched by two graduates (class of 2020) from Law School : Agnès de Fortanier (Master in Economic Law) and Thomas Harbor (dual degree Sciences Po HEC), What's up EU is a newsletter putting together a concise, well-documented, and informative weekly wrap-up of the news that matters at a continental scale — from a European perspective. Sciences Po Careers interviewed Augustin Bourleaud, in charge of its edition, who is currently a double master's degree student between Sciences Po and the London School of Economics.
Read more news