Homepage
> Marie, parcours en apprentissage, au poste de chargée de mission au sein du cabinet du Président du Grand Chalon, diplômée du master politiques publiques
Marie, parcours en apprentissage, au poste de chargée de mission au sein du cabinet du Président du Grand Chalon, diplômée du master politiques publiques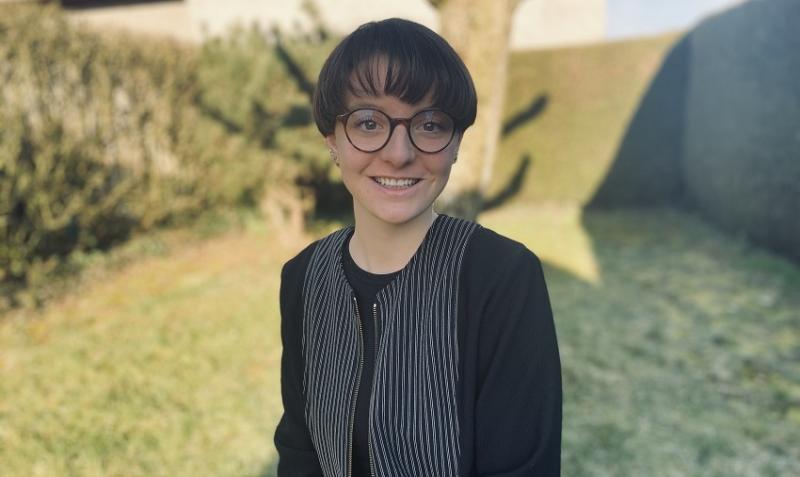 Du Master politiques publiques, spécialité Administration publique, parcours en apprentissage, au poste de chargée de mission au sein du cabinet du Président du Grand Chalon
Quelles ont été les étapes majeurs de la construction de votre projet personnel ?
Je ne pourrais pas identifier une étape majeure plus qu'une autre pour expliquer le projet professionnel que je mène actuellement. Les expériences professionnelles que j'ai pu avoir, les professeurs que j'ai pu rencontrer, les environnements multiples dans lesquels j'ai été immergée m'ont tous, dans leur ensemble, amenée à me forger des convictions fortes parmi lesquelles, celle de vouloir être utile, d'agir efficacement et au plus près des besoins du terrain, ce qui se retranscrit particulièrement dans le poste que j'occupe aujourd'hui.
Toutefois, c'est certainement mon alternance à l'Assemblée nationale durant ma 2ème année de Master qui m'a définitivement convaincue de débuter ma carrière dans mon département d'origine pour mettre mes compétences au service de son développement. Alors que je pensais préparer les concours de la fonction publique d'État, mon désir de m'engager pour répondre à des problématiques concrètes, pour contribuer à tirer un territoire vers le haut et surtout, pour être utile, m'a semblé pouvoir être plus rapidement assouvi en travaillant auprès de ceux qui ont été élus pour assurer le développement de leur territoire.
Quelles ont été les contributions de votre formation à l'École d'affaires publiques, et plus particulièrement la spécialité administration publique, envers la fonction que vous occupez aujourd'hui ?
Mon passage à l'École d'affaires publiques de Sciences Po m'a apporté des connaissances théoriques solides relatives à la mise en œuvre de l'action publique aussi bien au niveau local que national. L'alternance que j'ai réalisée en deuxième année de Master à l'Assemblée nationale m'a permis de disposer d'un bon niveau de compréhension du fonctionnement des collectivités locales mais surtout, des enjeux politiques associés à l'exercice de leurs compétences.
Auriez-vous un conseil à donner à un ou une étudiant(e), futur jeune diplômé(e) ?
Ne jamais suivre un parcours tout tracé sous prétexte qu'il serait celui que les autres attendent de soi. Je suis désormais persuadée que, loin de devoir être une ascension linéaire vers des postes à toujours plus hautes responsabilités, une carrière professionnelle doit avant tout être remplie d'expériences qui nous épanouissent pour être réussie.
Cela sous-entend de ne pas se poser de limites mais au contraire, d'oser poser des questions, frapper à des portes, s'engager dans de nouvelles aventures, remettre en question le parcours que l'on avait suivi jusqu'à présent. Sciences Po nous donne justement accès aux outils pour agir de la sorte. Il ne faut donc pas hésiter à s'en servir afin de s'investir pour des causes qui nous semblent justes.
Last modified 2022-03-08
27.01.2023
If you are looking for interns or future employees, our guide 'Recruit at Sciences Po' will provide the relevant information about our students, the careers we train them for and how to leverage this great pool of talent to meet your recruitment needs.
20.12.2022
On Friday, September 29, the Careers Fair was held for the first time on Sciences Po's 1 Saint Thomas Campus. More than 1,000 Sciences Po students and graduates attended the event where they met with over 70 different employers to discuss internships, apprenticeships and job opportunities.
Read more news