Homepage
> Julie Marangé, Présidente et Dirigeante de Feminists in the City, Diplômée du Master d'Affaires Publiques (2019)
Julie Marangé, Présidente et Dirigeante de Feminists in the City, Diplômée du Master d'Affaires Publiques (2019)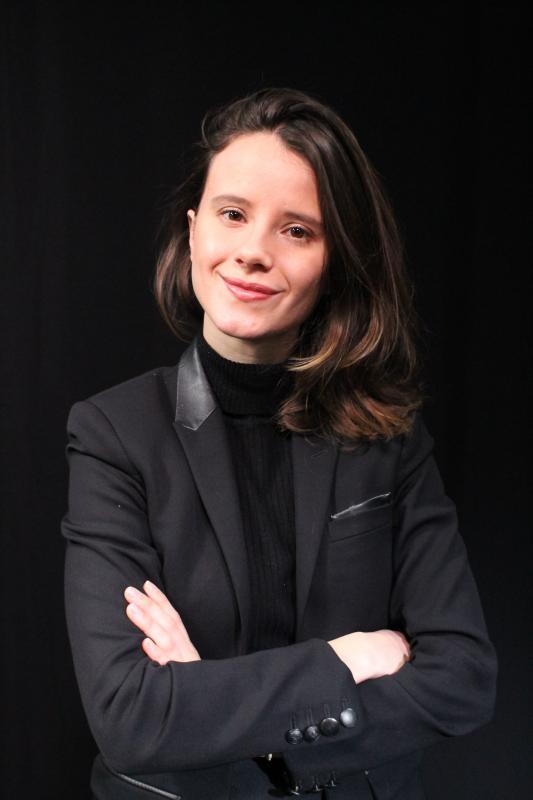 Diplômée du Master d'Affaires Publiques, Julie transmet aujourd'hui sa volonté de créer une société plus inclusive et égalitaire au sein de Feminists in the City, dont elle est aujourd'hui la Présidente et la Dirigeante.
Quelles sont vos missions dans votre emploi actuel ?
Feminists in the City, ce sont des visites guidées et Masterclasses féministes ouvertes à toutes et tous à Paris, Lyon, Bordeaux, Toulouse et Marseille. Notre mission ? Mettre en lumière les femmes à travers l'art, l'histoire et la culture. Nous avons accueilli plus de 10,000 participant-es depuis mars 2018 de 34 nationalités différentes ainsi que des intervenantes d'exception, de Michelle Perrot à Caroline de Haas. Feminists in the City est une initiative intergénérationnelle marrainée par Claudine Monteil, historienne et diplomate honoraire française proche de Simone de Beauvoir, la plus jeune signataire du Manifeste de 343 qui a permis la dépénalisation de l'avortement en 1975. Je suis Présidente et Directrice Générale de Feminists in the City.
Qu'est-ce que la formation de Sciences Po vous a apporté pour les exercer ?
L'ensemble de la formation - notamment sur les questions liées au genre - m'a permis de m'ouvrir sur de multiples problématiques politiques et d'approfondir mes connaissances de l'histoire et des débats liés au genre. Le cours d'entrepreneuriat a également été très utile dans le lancement de Feminists in the City.
Un exemple de projet marquant auquel vous auriez pris part dans le cadre de ce poste ?
D'abord, l'organisation d'un Sommet de la Sororité en mars 2021 marainé par Michelle Perrot, figure emblématique de l'histoire des femmes. Plus récemment, je travaille sur le lancement d'une nouvelle application mobile.
Qu'est-ce qui vous plaît le plus au quotidien dans votre emploi ? Qu'est-ce qui est le plus challengeant ?
Le meilleur ? La liberté. Le plus dur ? Concilier vie pro et vie perso. D'autant plus que c'est une entreprise militante et un métier de passion !
Un conseil pour les étudiantes de Sciences Po ?
Dépassez votre syndrome de l'impostrice. Vous êtes légitime. You can do anything.
Last modified 2022-03-09
27.01.2023
If you are looking for interns or future employees, our guide 'Recruit at Sciences Po' will provide the relevant information about our students, the careers we train them for and how to leverage this great pool of talent to meet your recruitment needs.
20.12.2022
On Friday, September 29, the Careers Fair was held for the first time on Sciences Po's 1 Saint Thomas Campus. More than 1,000 Sciences Po students and graduates attended the event where they met with over 70 different employers to discuss internships, apprenticeships and job opportunities.
Read more news