Homepage
> Marie, journaliste au service politique de BFMTV, diplômée 2018 du double diplôme en journalisme Columbia / Sciences Po
Marie, journaliste au service politique de BFMTV, diplômée 2018 du double diplôme en journalisme Columbia / Sciences Po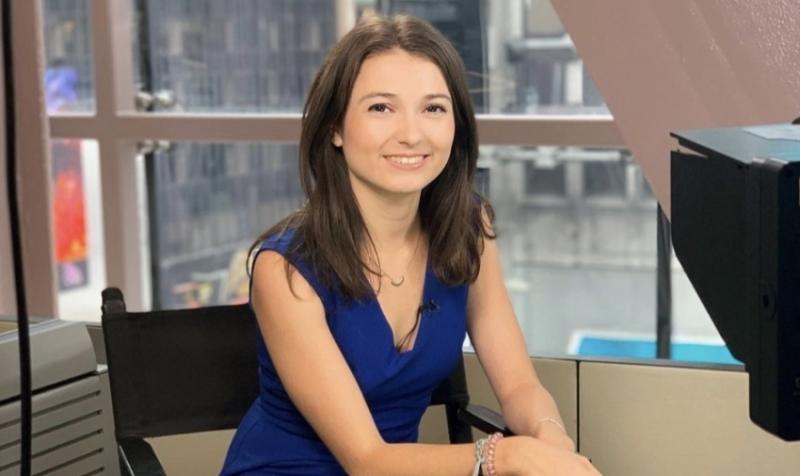 Marie Gentric, diplômée en 2018 de l'École de journalisme. Elle a travaillé à New York et elle travaille maintenant comme journaliste au service politique de BFMTV en France.
Pouvez-vous décrire votre parcours académique et professionnel?
Je suis entrée à Sciences Po en 2013. Après trois ans au collège universitaire, j'ai intégré l'Ecole de journalisme de Sciences Po en master. Je suis partie à New York pour ma dernière année, dans le cadre du double diplôme avec l'école de journalisme de Columbia. Après avoir obtenu mon diplôme, en mai 2018, je suis restée à New York et j'ai travaillé pour i24NEWS (une chaîne basée à Tel Aviv, avec des bureaux aux US & en France, diffusée en trois langues : anglais, arabe & français). J'ai débuté en tant qu'associate producer pour la chaîne anglaise. En gros, j'aidais les producteurs à préparer les éditions du soir, diffusées en direct depuis nos studios à Times Square. C'était une très bonne expérience, qui m'a permis de voir ce qu'est une newsroom américaine.
Peu à peu, parallèle, j'ai commencé à faire des directs pour la chaîne française. Je suis officiellement devenue leur correspondante au printemps 2020. Ce poste m'a donné l'opportunité de couvrir de gros événements à travers le pays, de l'élection présidentielle aux émeutes du Capitole en passant par la pandémie.
Quel poste occupez-vous aujourd'hui?
Je suis aujourd'hui journaliste au service politique de BFMTV. De retour en France donc ! Difficile de décrire une journée type… Je passe beaucoup de temps sur le terrain, avec les candidats à la présidentielle. Je passe aussi énormément de temps au téléphone pour discuter avec les équipes de campagne et récolter ou confirmer des infos. Et bien sûr, je profite des moments un peu plus calmes — que ce soit avant de dormir ou dans un train — pour lire la presse & écouter les interviews des candidats.
Quelles ont été les contributions de votre formation à la fonction que vous occupez aujourd'hui ?
L'Ecole de journalisme de Sciences Po m'a permis d'apprendre à travailler rapidement et sous la pression. Je me souviens tout particulièrement des semaines intensives, qui m'ont appris à prioriser et organiser mon temps. Cela me sert souvent aujourd'hui, notamment en cas de breaking news sur le terrain.
Quels souvenirs gardez-vous de votre école, de votre promotion, de vos enseignants?
Je garde un très bon souvenir de mon année à l'Ecole de journalisme de Sciences Po. Une année intense et enrichissante. Il y avait beaucoup de travail, le rythme était conséquent et j'aimais ça. J'avais constamment l'impression d'apprendre. Par ailleurs, l'actualité était particulièrement faste, avec l'élection présidentielle américaine en novembre 2016 et la présidentielle française en avril 2017. Je me souviens que, pour l'occasion, l'école avait organisé deux événements, retransmis en direct sur Internet… c'était de bons moments, auxquels je repense souvent.
Last modified 2022-03-21
27.01.2023
If you are looking for interns or future employees, our guide 'Recruit at Sciences Po' will provide the relevant information about our students, the careers we train them for and how to leverage this great pool of talent to meet your recruitment needs.
20.12.2022
On Friday, September 29, the Careers Fair was held for the first time on Sciences Po's 1 Saint Thomas Campus. More than 1,000 Sciences Po students and graduates attended the event where they met with over 70 different employers to discuss internships, apprenticeships and job opportunities.
Read more news