Homepage
> Laszlo, journaliste rédacteur pour l'émission C dans l'air, diplômé du Master en journalisme
Laszlo, journaliste rédacteur pour l'émission C dans l'air, diplômé du Master en journalisme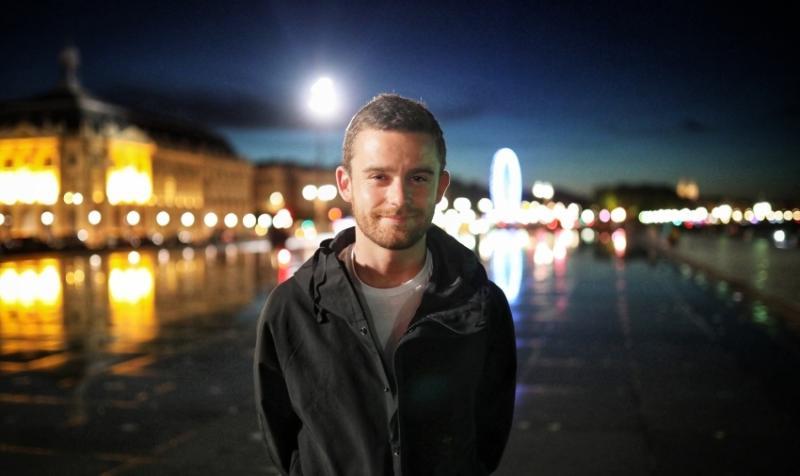 Laszlo Gelabert graduated with a double degree in modern literature and philosophy and then entered the Master of Journalism at the School of Journalism. He is a journalist and editor for the programme C dans l'air, broadcast on France 5.
Pouvez-vous décrire votre parcours académique et professionnel? May you describe your academic and professional background?
Après avoir obtenu un bac L au lycée de Corte, en Corse, j'ai suivi une double licence de lettres modernes et de philosophie à la Sorbonne. J'ai ensuite intégré le Master de journalisme de Sciences Po, qui m'a permis de suivre une alternance d'un an dans la rédaction de LCP. Après l'obtention de mon diplôme, j'ai travaillé dans de nombreuses rédactions. En pige, d'abord, à BFM TV et CNews. Puis je suis passé par le service "société" et "régions" de France 2 pour les JT de 13H et de 20H, et par le service "économie" de TF1, également pour les JT.
Quel poste occupez-vous aujourd'hui? A quoi ressemble votre travail au quotidien? What is your job title today? How is your daily routine?
Aujourd'hui, je suis journaliste rédacteur pour l'émission C dans l'air, diffusée sur France 5. La plupart du temps, je cale mes différents tournages, puis vais sur le terrain avec un/une JRI, en France ou à l'étranger, pour réaliser ces reportages. Je dois ensuite écrire mon commentaire en salle de montage. Il arrive aussi de monter des sujets uniquement avec des images provenant d'agences de presse ou de télévisions étrangères.
Quelles ont été les contributions de votre formation à la fonction que vous occupez aujourd'hui? What were the main takeaways from your degree?
Ma formation au sein de l'Ecole de journalisme de Sciences Po m'a appris les fondements du métier. Mes cours de télévision m'ont très rapidement permis d'avoir une caméra dans les mains. J'ai appris à organiser mes tournages, à tourner en "séquence", à écrire des commentaires efficaces, sans jamais négliger l'image, et à assurer des duplexs en direct. Cette formation m'a également donné confiance en moi pour prendre des décisions rapidement, sur le terrain ou en salle de montage.
Quels souvenirs gardez-vous de votre école, de votre promotion, de vos enseignants? What memories did you keep from your school, your cohort, your teachers?
De ces deux années de Master, je garde d'excellents souvenirs : nos premières émissions, nos premiers directs, nos premiers montages... Nous étions considérés comme de vrais journalistes. La promotion 2017-2019 était excellente, avec des profils variés et des étudiants auprès desquels j'ai apprécié évoluer. Les enseignants, quasiment tous issus de rédactions, étaient passionnés et s'efforçaient de nous transmettre leurs astuces et leurs façons de travailler. Je me souviens notamment de cette semaine intensive, animée par Françoise Joly et Guilaine Chenu, une semaine qui m'a confirmé que je voulais continuer à la télévision.
Last modified 2022-03-21
27.01.2023
If you are looking for interns or future employees, our guide 'Recruit at Sciences Po' will provide the relevant information about our students, the careers we train them for and how to leverage this great pool of talent to meet your recruitment needs.
15.02.2023
Is your company or organisation looking for interns or graduates in Africa? Meet our students on 15th and 16th March and recruit them!
Read more news