Homepage
> Célia, cheffe de la rubrique "Société" du quotidien Le Temps, diplômée 2010 du Master en journalisme
Célia, cheffe de la rubrique "Société" du quotidien Le Temps, diplômée 2010 du Master en journalisme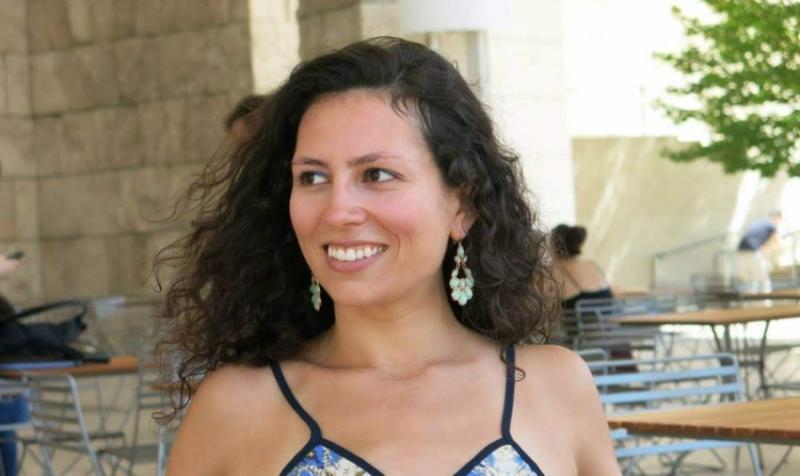 Célia Heron, diplômée en 2010 du Master en journalisme. Ella a travaillé aux Etats-Unis pendant 5 ans et maintenant elle travaille comme cheffe de rubrique chez Le Temps.
Pouvez-vous décrire votre parcours académique et professionnel ?
Après un bac ES (77, banlieue parisienne), j'ai intégré une hypokhâgne (Victor Duruy) puis Sciences Po à BAC+1, sans aucune idée de ce que j'allais y faire. C'est en lancant un blog lors de ma 3e année à l'étranger à Rio (Brésil), en stage au consulat de France, que l'idée de devenir journaliste s'est imposée : pour l'envie d'écrire, davantage que par passion pour l'actualité. J'ai eu la chance de dégoter une place d'apprentissage au Monde.fr, puis d'être rapidement recrutée en Suisse, où je voulais vivre depuis des années.
Quel poste occupez-vous aujourd'hui ? A quoi ressemble votre travail au quotidien ?
Apres avoir travaillé au desk actu à Lausanne puis aux Etats-Unis pendant 5 ans, je suis devenue cheffe de la rubrique Société du quotidien Le Temps (basé à Genève), co-responsable de l'édition Culture-Livres-Société du week-end et productrice de plusieurs podcasts, dont "Brise-Glace", lancé en 2018 et dont je suis l'hôte.
Mes fonctions m'amènent à 50% de gestion de projet et management (recrutement, réunions stratégiques, admin - moins fun...) et 50% de véritable production journalistique. Une grande enquête sur le harcèlement à la télévision suisse nous a par exemple mené, deux co-auteurs et moi, à recevoir le prix de "Journalistes suisses de l'année" 2021 et d'etre short-listés pour plusieurs prix internationaux.
Quelles ont été les contributions de votre formation à la fonction que vous occupez aujourd'hui ?
J'ai toujours cru que la pratique était beaucoup plus importante que la théorie, mais je ne connaissais aucun journaliste autour de moi en grandissant et les professions de mes parents n'offraient aucun réseau. L'Ecole de journalisme de Sciences Po m'a offert l'incroyable opportunité du Master en apprentissage, que j'ai immédiatement saisie en tentant spontanément ma chance auprès du Monde.fr, dont un des responsables était un de nos enseignants. Contre toute attente, j'ai pu y faire mes débuts en journalisme numérique. J'ai ainsi pu financer mes études, facteur déterminant pour moi. Les portes ensuite m'ont été ouvertes - même s'il a parfois fallu les forcer un peu...
Grâce au cours d'écriture narrative dispensé par Antoine Audouard et Stéphane Guibourgé, j'ai également pu rencontrer l'editrice Susanna Léa et signer mon premier contrat d'édition pour le roman "Le premier qui voit la mer" (Versilio, 2015).
Last modified 2022-03-21
04.09.2023
If you are looking for interns or future employees, our guide 'Recruit at Sciences Po' will provide the relevant information about our students, the careers we train them for and how to leverage this great pool of talent to meet your recruitment needs.
06.09.2023
Launched by two graduates (class of 2020) from Law School : Agnès de Fortanier (Master in Economic Law) and Thomas Harbor (dual degree Sciences Po HEC), What's up EU is a newsletter putting together a concise, well-documented, and informative weekly wrap-up of the news that matters at a continental scale — from a European perspective. Sciences Po Careers interviewed Augustin Bourleaud, in charge of its edition, who is currently a double master's degree student between Sciences Po and the London School of Economics.
Read more news