Homepage
> Xinqing Lu, Community Specialist at the World Economic Forum in Geneva, graduated One-Year Master in Advanced Global Studies, Environmental Policy track, PSIA
Xinqing Lu, Community Specialist at the World Economic Forum in Geneva, graduated One-Year Master in Advanced Global Studies, Environmental Policy track, PSIA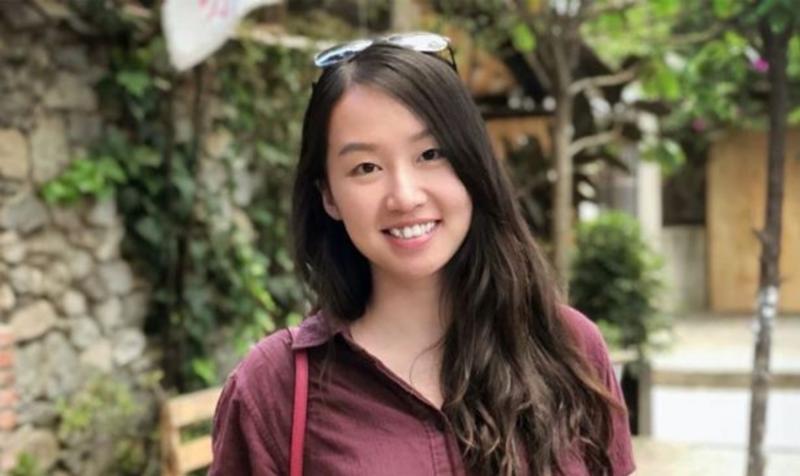 Coming from China, Xinqing Lu has graduated in the One-Year Master in Advanced Global Studies, Environmental Policy track. She is Community Specialist at the World Economic Forum in Geneva, Switzerland.
What is your role and main responsibilities?
I am currently employed at the World Economic Forum as the community specialist for the Champions for Nature community. Champions for nature is a leadership community of governments, businesses and civil society leaders to disrupt business-as-usual to lead the way to a nature-positive global economy and halt nature loss by 2030. My responsibilities include:
The main responsibilities are to:
Build partnerships with businesses, governments and NGOs to promote nature-positive, net zero transitions in three areas: 1) Food, land and ocean use system; 2) Energy and extractive system; 3) Infrastructure and Built environment system
Contribute to the UN CBD COP15 in collaboration with team in China
Contribute to the development of Forum knowledge products, including the New Nature Economy Report
How did you secure this role?
I saw the job opening at the PSIA career newsletter and applied through the World Economic Forum job web portal. There were three rounds of interviews in total.
What is the most fascinating and/or surprising aspect at your role?
In this new job, I have exposure to extensive, high-level, and most influential leaders in the nature and biodiversity space. This includes the head of various international organizations such as the UNEP, UNCCD, UNCBD, TNC, IUCN, WWF, but also CEO and CSO level of multinational companies such as Unilever, Yara, Bayer, Nespresso. It is an enriching experience for me to hear directly from these world leaders on their vision, learnings and insights. I am also very proud and exciting to be a part of the ongoing movement to champion the nature-positive transition together with these progressive and ambitious leaders, by creating spaces of public-private dialogues, developing knowledge products, and supporting their business transformation.
Last modified 2022-03-22
04.09.2023
If you are looking for interns or future employees, our guide 'Recruit at Sciences Po' will provide the relevant information about our students, the careers we train them for and how to leverage this great pool of talent to meet your recruitment needs.
06.09.2023
Launched by two graduates (class of 2020) from Law School : Agnès de Fortanier (Master in Economic Law) and Thomas Harbor (dual degree Sciences Po HEC), What's up EU is a newsletter putting together a concise, well-documented, and informative weekly wrap-up of the news that matters at a continental scale — from a European perspective. Sciences Po Careers interviewed Augustin Bourleaud, in charge of its edition, who is currently a double master's degree student between Sciences Po and the London School of Economics.
Read more news