Homepage
> Que deviennent les étudiants boursiers de la mastercard foundation?
Que deviennent les étudiants boursiers de la mastercard foundation?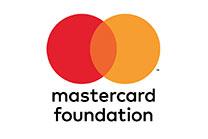 3 anciens étudiants du programme de bourses de la Mastercard Foundation, venant du Ghana, du Kenya et du Bénin, partagent leurs expériences de retour en Afrique après leurs études à Sciences Po, et donnent des conseils aux étudiants actuels désireux d'explorer des carrières sur le continent africain.
Dennis Kabutha travaille actuellement en tant qu'analyste junior chez McKinsey & Company au bureau de Nairobi où il mène des recherches et des analyses sur les différents projets qui lui sont confiés.
Philibert Adankon a intégré en 2018 le Master en Finance et Stratégie de Sciences Po. Il travaille aujourd'hui au sein du Cabinet du ministre d'Etat chargé de l'Economie et des Finances du Bénin.
Miriam Odonkor, diplômée 2021 en développement international (Ecole des affaires internationales) est aujourd'hui consultante chez Dalberg à Dakar.
En savoir plus
Last modified 2022-03-22
04.09.2023
If you are looking for interns or future employees, our guide 'Recruit at Sciences Po' will provide the relevant information about our students, the careers we train them for and how to leverage this great pool of talent to meet your recruitment needs.
06.09.2023
Launched by two graduates (class of 2020) from Law School : Agnès de Fortanier (Master in Economic Law) and Thomas Harbor (dual degree Sciences Po HEC), What's up EU is a newsletter putting together a concise, well-documented, and informative weekly wrap-up of the news that matters at a continental scale — from a European perspective. Sciences Po Careers interviewed Augustin Bourleaud, in charge of its edition, who is currently a double master's degree student between Sciences Po and the London School of Economics.
Read more news