Auchan Retail France
Commerce, Retail
Auchan Retail France est une nouvelle entreprise qui regroupe 19 marques enseignes différentes pour satisfaire tous les besoins des clients sur tous les formats de distribution :
10 parcours de courses au choix :du mobile connecté, à l'hyper en passant par la proxi et le drive
72400 collaborateurs au service des millions de clients qui fréquentent chaque jour ses magasins ou cliquent sur ses sites web
Opportunités & missions pour nos étudiants
Le processus de recrutement varie chez nous d'un poste à un autre mais se constitue toujours d'un entretien avec un responsable RH et d'un entretien avec un opérationnel.
Tout au long de votre parcours dans l'entreprise, depuis le recrutement donc, nous vous proposons un accompagnement de carrière pour écrire ensemble votre parcours.

La grande distribution n'a pas bonne presse selon vous ?

Vous trouvez ça has been ? Imaginez-vous qu'on puisse être responsable d'un centre de profit de plusieurs millions d'euros et manager une quarantaine de collaborateurs à 25 ans à peine ?

Savez-vous que nous avons un Executive Graduate Program ?

Et…Imaginez-vous qu'on propose à nos jeunes talents de bosser comme dans une startup ?

Maybe not… Alors venez nous voir, nous vous attendons nombreux !

Retrouvez Auchan Retail France au Forum Carrières de Sciences Po, vendredi 28 septembre 2018 à la Cité de la Mode et du Design.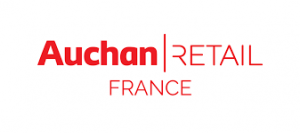 Contact details
200, Rue de la Recherche
59650 Villeneuve d'Ascq, France
Our offers on the network
Back
04.09.2023
If you are looking for interns or future employees, our guide 'Recruit at Sciences Po' will provide the relevant information about our students, the careers we train them for and how to leverage this great pool of talent to meet your recruitment needs.
06.09.2023
Launched by two graduates (class of 2020) from Law School : Agnès de Fortanier (Master in Economic Law) and Thomas Harbor (dual degree Sciences Po HEC), What's up EU is a newsletter putting together a concise, well-documented, and informative weekly wrap-up of the news that matters at a continental scale — from a European perspective. Sciences Po Careers interviewed Augustin Bourleaud, in charge of its edition, who is currently a double master's degree student between Sciences Po and the London School of Economics.
Read more news