EY
Business Auditing, Consulting
Quand on pense à EY, l'image d'un Big Four spécialisé dans les métiers de l'audit, du conseil, des transactions, du droit et de la fiscalité apparaît tout naturellement On voit une grande entreprise internationale, bien structurée, opérant aux côtés de clients prestigieux. Cette vision est juste, mais serait incomplète si nous en restions là. En effet, dans un contexte de fortes transformations, chaque membre de la « Team EY » participe à construire « a better working world », notamment par le biais de l'innovation qui fait partie de notre ADN. Notre Lab EY Wavespace dédié, notamment, à la cybersécurité, à la blockchain et à la data, en est une preuve.gital, nouvelles sources de leadership.
Opportunités & missions pour nos étudiants
Nous sommes principalement à la recherche de profils de type Bac+5 issus de grandes écoles de commerce et d'ingénieurs, ou encore de cursus universitaires en gestion, finance et droit. De l'expérience à l'international est un plus pour rejoindre nos équipes et la maîtrise de l'anglais est indispensable pour pouvoir travailler en pleine transversalité avec d'autres personnes situées hors de France. Avoir une troisième langue vivante à sa panoplie est apprécié.
EY est bien plus qu'un Big Four de l'audit et du conseil. Nous sommes des experts en matière de fiscalité, de droit et de transactions, mais nous nous intéressons également à des sujets plus technologiques, comme la blockchain, la cybersécurité, ou encore la data. Notre partenariat historique avec le salon Viva Technology, ou encore notre Lab de 600m2 en sont deux preuves. Nous vous proposons également un cadre de travail qui vous permettra de concilier, au mieux, votre vie privée et votre vie professionnelle, notamment grâce au flexible working. Et là aussi, nos collaborateurs peuvent vous en apporter la preuve.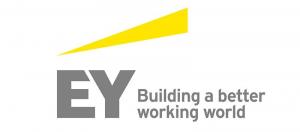 Contact details
1 place des saisons
92200 Neuilly-sur-Seine, France
Website
| | |
| --- | --- |
| LinkedIn | |
| Facebook | |
| Twitter | |
Our offers on the network
Back
26.09.2022
Meet recruiters from over 70 companies representing a variety of sectors and industries ! Attend the in-person career fair on Friday September 30 th on the 1 Saint-Thomas campus and attend the virtual career fair on Wednesday October 5 th and Thursday October 6 th on Seekube. With over 600 positions available, your next internship, apprenticeship or 1st job is just around the corner.
14.03.2022
If you are looking for interns or future employees, our guide 'Recruit at Sciences Po' will provide the relevant information about our students, the careers we train them for and how to leverage this great pool of talent to meet your recruitment needs.
Read more news