COLOMBUS CONSULTING
Business Auditing, Consulting
Colombus Consulting est un cabinet de conseil spécialisé dans la transformation des organisations confrontées à des changements majeurs. Le cabinet accompagne les entreprises dans la traduction des enjeux de leur direction auprès des opérationnels.
Nous intervenons sur des projets de transformation dont l'origine peut être :
une innovation technologique
un changement dans la réglementation
l'arrivée d'une nouvelle équipe de dirigeants/managers
une évolution dans le business model
Nous adressons plusieurs secteurs majeurs de l'économie tels que l'énergie, l'Industrie, les transports, les services financiers et l'assurance.
Opportunités & missions pour nos étudiants
Vous êtes enthousiaste, créatif, doté d'une ouverture d'esprit, d'un excellent sens du relationnel, d'une forte capacité d'adaptation, d'analyse et de synthèse.
Vous êtes mobile, ouvert au travail en équipe et en mode projet. Vous êtes en mesure de convaincre les autres à travers vos communications écrites ou orales, en français et en anglais.
Vous souhaitez vous engager dans un projet d'entreprise motivant qui vous offre des opportunités de progression rapide et où vous partagerez les valeurs que sont l'indépendance, le pragmatisme, l'excellence et la satisfaction client, l'humilité. Vous serez intégré au sein d'une équipe de consultants expérimentés et vous participerez de manière opérationnelle aux différentes phases de nos missions.
Parallèlement à ses missions chaque collaborateur peut contribuer au développement du cabinet en participant aux chantiers internes (communication, développement de nouvelles offres, recrutement, organisation d'évènement…).
Nous recherchons des stagiaires fin d'études et des consultants juniors, tout au long de l'année. Les candidats retenus sont invités en session de recrutement.
> Pour postuler :
www.colombus-consulting.com/ carrieres/postuler/carrieres/ postuler/

Pourquoi rejoindre Colombus Consulting ?

Parce que vous souhaitez donner du sens à votre métier et :

► Intégrer un parcours d'excellence qui s'appuie sur un coaching personnalisé

► Rejoindre une équipe jeune et un projet d'entreprise ambitieux

► Découvrir des secteurs et des missions variés

► Devenir rapidement autonome et opérationnel en mission

► Affirmer votre capacité d'adaptation et votre sens du relationnel dans un environnement challengeant.

Retrouvez Colombus Consulting au Forum Carrières de SciencesPo vendredi 27 septembre 2019 à Paris Expo, Porte de Versailles.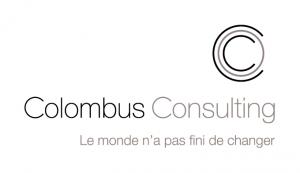 Contact details
138 avenue des Champs Elysées
75008 Paris, France Tel: 0142818152
SIRET N° : 42299315400067
Website
| | |
| --- | --- |
| LinkedIn | |
| Twitter | |
Our offers on the network
Back
04.09.2023
If you are looking for interns or future employees, our guide 'Recruit at Sciences Po' will provide the relevant information about our students, the careers we train them for and how to leverage this great pool of talent to meet your recruitment needs.
06.09.2023
Launched by two graduates (class of 2020) from Law School : Agnès de Fortanier (Master in Economic Law) and Thomas Harbor (dual degree Sciences Po HEC), What's up EU is a newsletter putting together a concise, well-documented, and informative weekly wrap-up of the news that matters at a continental scale — from a European perspective. Sciences Po Careers interviewed Augustin Bourleaud, in charge of its edition, who is currently a double master's degree student between Sciences Po and the London School of Economics.
Read more news