Groupe EDF
Industry, Energy and Transport
EDF, électricien performant et responsable, champion de la croissance bas carbone est un des leaders sur le marché de l'énergie en Europe.
EDF est présente sur l'ensemble des métiers : la production, le transport, la distribution, le négoce et la vente d'énergies
Premier producteur d'électricité en Europe, le Groupe dispose en France de moyens de production essentiellement nucléaires et hydrauliques fournissant à 87% une électricité sans émission de CO2.
En France, ses filiales de transport et de distribution d'électricité exploitent 1 285 000 km de lignes électriques aériennes et souterraines de moyenne et basse tension et de l'ordre de 100 000 km de réseaux à haute et très haute tension.
Le Groupe EDF participe à la fourniture d'énergies et de services à près de 28 millions de clients en France. Par la qualité de ses équipes, ses capacités de R&D, son savoir-faire d'ingénierie et d'exploitation d'uni- tés de production et de réseaux, par ses offres d'efficacité énergétique, il apporte des solutions compéti- tives pour concilier durablement développement économique et protection du climat.
Opportunités & missions pour nos étudiants
Le recrutement des cadres s'inscrit dans une logique de renouvellement des compétences sur nos cœurs de métiers, mais aussi dans l'acquisition de compétences liées à de nouvelles activités.
Quelques exemples :
production et ingénierie dans l'ensemble des filières : nucléaire, hydraulique et autres ENR, thermique à Flamme: ingénieur de démarrage, ingénieur d'études et conception (dont ingénieur en génie civil), chargé d'affaires…
exploitation : ingénieur d'exploitation, ingénieur sûreté, ingénieur maintenance, ingénieur environnement / process…
génie informatique et télécom : chef de projet, data scientist, ingénieur de production informatique, architecte technique, data mining, cyber sécurité…
commercialisation de l'électricité, du gaz, des services énergétiques
optimisation et trading
distribution (filiale Enedis)
recherche et développement : ingénieur chercheur
Comme toute entreprise industrielle et commerciale dans la concurrence, EDF cherche des futurs collaborateurs performants et ayant le sens du client, capables de conduire et accompagner le changement. Vous avez le sens du collectif ? Venez renforcer et développer notre excellence technique !
Retrouvez l'ensemble des offres sur www.edf.fr/edf-recrute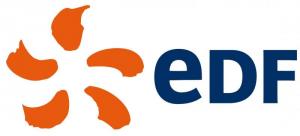 Contact details
22-30 avenue de Wagram
94140 alfortville, France
SIRET N° : 55208131764063
Website
| | |
| --- | --- |
| LinkedIn | |
| Viadeo | |
| Facebook | |
| Twitter | |
Our offers on the network
Back
27.01.2023
If you are looking for interns or future employees, our guide 'Recruit at Sciences Po' will provide the relevant information about our students, the careers we train them for and how to leverage this great pool of talent to meet your recruitment needs.
20.12.2022
On Friday, September 29, the Careers Fair was held for the first time on Sciences Po's 1 Saint Thomas Campus. More than 1,000 Sciences Po students and graduates attended the event where they met with over 70 different employers to discuss internships, apprenticeships and job opportunities.
Read more news