AXA
Banking, Finance, Insurance
AXA est un leader global de l'assurance et de la gestion d'actifs ! Sa présence mondiale couvre 59 pays, les 161 000 collaborateurs d'AXA s'engagent aux côtés de 103 millions de clients. Nos expertises s'expriment à travers une offre de produits et de services adaptés à chaque client dans trois grands domaines d'activité : l'assurance dommages, l'assurance vie et la gestion d'actifs.
AXA propose également à ses clients particuliers, dans certains pays, une gamme simple de produits et de services bancaires, complémentaires à l'offre d'assurance.
Pour résumer, travailler chez AXA c'est faire partie d'un leader global de l'assurance et de la gestion d'actifs qui s'efforce de proposer des solutions innovantes pour mieux prendre soin de ses clients. AXA procure à ses employés un environnement de travail ouvert, accueillant, propice à la réussite et des métiers riches et variés avec de fortes expertises et opportunités d'apprentissage.
AXA en France compte 23 000 collaborateurs. Nos équipes sont disponibles, attentionnées et fiables. Elles exercent leur métier dans le respect des valeurs de l'entreprise : le professionnalisme, l'innovation, le réalisme, l'esprit d'équipe et le respect de la parole donnée.
Opportunités & missions pour nos étudiants
AXA offre des opportunités stimulantes et internationales au sein des métiers: actuariat, développement des produits, gestion des risques, finance, gestion d'actifs, communication, responsabilité d'entreprise, RH, IT, audit interne, juridique et conformité, marketing, achats,vente et distribution, souscription, stratégie et développement.
Nous recherchons des collaborateurs à fort potentiel disposant d'une grande curiosité d'esprit et ayant le goût du challenge. Nous sommes aussi soucieux de recruter des femmes et des hommes qui sauront être attentifs à l'égard de nos clients et de nos collaborateurs.
Profils BAC +4/5, diplômés d'une école de commerce, d'ingénieurs, ou d'une université.
Au cours du processus de recrutement, vous passerez un entretien avec les RH puis avec un opérationnel-métier.
A la suite du dernier entretien, nous nous engageons à vous communiquer notre décision dans les plus brefs délais.

Nos anciens de Sciences Po, ainsi que nos représentants RH sont présents sur le stand AXA. C'est l'occasion de les rencontrer, d'échanger avec eux vos motivations et de découvrir notre culture et la richesse de nos métiers

Retrouvez AXA au Forum Carrières de SciencesPo vendredi 27 septembre 2019 à Paris Expo, Porte de Versailles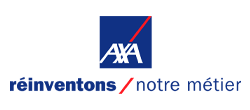 Contact details

Paris, France
Website
| | |
| --- | --- |
| LinkedIn | |
| Viadeo | |
| Facebook | |
| Twitter | |
Our offers on the network
Back
21.08.2019
The 2019 Graduate Employability Survey asked the Class of 2017 what they were up to now. Their responses indicated that Sciences Po graduates are entering the job market even more quickly than in previous years, with 87% landing a job less than 6 months after graduating (compared to 83.6% for the Class of 2016).
26.11.2019
Sciences Po Careers will be closed from Monday 23rd of December 2019 to Thursday 2nd of January 2020 icluded. During this period of time, no internship agreement will be signed.
Read more news