AXA
Banking, Finance, Insurance
AXA est un leader global de l'assurance et de la gestion d'actifs ! Sa présence mondiale couvre 59 pays, les 161 000 collaborateurs d'AXA s'engagent aux côtés de 103 millions de clients. Nos expertises s'expriment à travers une offre de produits et de services adaptés à chaque client dans trois grands domaines d'activité : l'assurance dommages, l'assurance vie et la gestion d'actifs.
AXA propose également à ses clients particuliers, dans certains pays, une gamme simple de produits et de services bancaires, complémentaires à l'offre d'assurance.
Pour résumer, travailler chez AXA c'est faire partie d'un leader global de l'assurance et de la gestion d'actifs qui s'efforce de proposer des solutions innovantes pour mieux prendre soin de ses clients. AXA procure à ses employés un environnement de travail ouvert, accueillant, propice à la réussite et des métiers riches et variés avec de fortes expertises et opportunités d'apprentissage.
AXA en France compte 23 000 collaborateurs. Nos équipes sont disponibles, attentionnées et fiables. Elles exercent leur métier dans le respect des valeurs de l'entreprise : le professionnalisme, l'innovation, le réalisme, l'esprit d'équipe et le respect de la parole donnée.
Opportunités & missions pour nos étudiants
AXA offre des opportunités stimulantes et internationales au sein des métiers: actuariat, développement des produits, gestion des risques, finance, gestion d'actifs, communication, responsabilité d'entreprise, RH, IT, audit interne, juridique et conformité, marketing, achats,vente et distribution, souscription, stratégie et développement.
Nous recherchons des collaborateurs à fort potentiel disposant d'une grande curiosité d'esprit et ayant le goût du challenge. Nous sommes aussi soucieux de recruter des femmes et des hommes qui sauront être attentifs à l'égard de nos clients et de nos collaborateurs.
Profils BAC +4/5, diplômés d'une école de commerce, d'ingénieurs, ou d'une université.
Au cours du processus de recrutement, vous passerez un entretien avec les RH puis avec un opérationnel-métier.
A la suite du dernier entretien, nous nous engageons à vous communiquer notre décision dans les plus brefs délais.
Nos anciens de Sciences Po, ainsi que nos représentants RH sont présents sur le stand AXA. C'est l'occasion de les rencontrer, d'échanger avec eux vos motivations et de découvrir notre culture et la richesse de nos métiers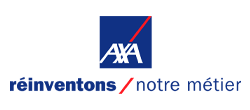 Contact details

Paris, France
Website
| | |
| --- | --- |
| LinkedIn | |
| Viadeo | |
| Facebook | |
| Twitter | |
Our offers on the network
Back
03.04.2023
If you are looking for interns or future employees, our guide 'Recruit at Sciences Po' will provide the relevant information about our students, the careers we train them for and how to leverage this great pool of talent to meet your recruitment needs.
22.03.2023
Launched by two graduates (class of 2020) from Law School : Agnès de Fortanier (Master in Economic Law) and Thomas Harbor (dual degree Sciences Po HEC), What's up EU is a newsletter putting together a concise, well-documented, and informative weekly wrap-up of the news that matters at a continental scale — from a European perspective. Sciences Po Careers interviewed Augustin Bourleaud, in charge of its edition, who is currently a double master's degree student between Sciences Po and the London School of Economics.
Read more news