Groupe Casino
Commerce, Retail
Le Groupe Casino occupe en France une position de leader dans le secteur de la grande distribution grâce à la diversité de ses enseignes : Géant, Monoprix, Leader Price, Franprix, Cdiscount,… et à une présence affirmée à l'international : Argentine, Brésil, Colombie, Océan Indien...
Le Groupe Casino a aussi une stratégie d'innovation et de développement avec de nombreuses réalisations : Nouveau concept de magasin avec franprix Noé, des partenariats stratégiques (rapprochement d'amazon et de Monoprix), l'excellence de la Supply Chain, les outils d'analyse des comportements clients (start-up RelevanC) et le développement de stratégies immobilières performantes.
En 2018, le chiffre d'affaires du groupe s'est élevé à plus de 37 milliards d'Euros et son effectif à plus de 220 000 collaborateurs.
En s'adaptant à des réalités locales variées, en mettant son savoir-faire au service des exigences de ses clients, le Groupe affirme son ambition pour encore mieux « nourrir un monde de diversité »

Opportunités & missions pour nos étudiants
Opportunités de stages et V.I.E
Le Groupe Casino propose aux étudiants en césure et en fin d'études, une grande diversité d'activités et de domaines d'expertise. Des opportunités sont à saisir dans tous nos métiers : Stratégie, Finance, Immobilier, Marketing, Ressources Humaines, Supply Chain, Logistique, Achats, Exploitation... L'occasion de vivre une expérience motivante et véritablement formatrice !
Avec l'accélération de son développement international, le Groupe Casino offre chaque année une dizaine de missions V.I.E, notamment en Amérique du Sud.
Graduate Programme
Casino a lancé en 2006 un programme d'accompagnement personnalisé de ses nouveaux collaborateurs issus des Grandes Ecoles et de l'Université en France comme à l'international. Baptisé « Jeunes Talents », il se déroule sur trois ans autour de quatre axes : intégration, formation, gestion de carrière et réseau. Il se décline également avec un parcours Immobilier.

Venez découvrir nos métiers lors du forum, échanger avec nos collaborateurs et anciens élèves sur les opportunités dans le Groupe et déposer votre candidature ! Nous avons de nombreuses missions à pourvoir à Paris, Vitry-Sur-Seine, Bordeaux (Cdiscount) et

Saint-Etienne Pour plus d'information, n'hésitez pas à consulter notre site recrutement

Retrouvez Groupe Casino au Forum Carrières de SciencesPo vendredi 27 septembre 2019 à Paris Expo, Porte de Versailles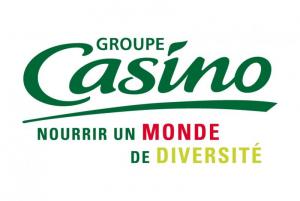 Contact details
1, Esplanade de France BP 306
42008 Saint-Etienne Cedex 2, France
Website
| | |
| --- | --- |
| LinkedIn | |
| Facebook | |
| Twitter | |
Our offers on the network
Back
09.06.2020
Master in Public Policy, policy stream Cultural Policy and Management, promotion 2018. Marie Gervier graduated from the Master in Public Policy at the School of Public Affairs, Cultural Policy and Management policy stream. She is currently working as as a Communication and Event Manager for the United Nations Office in Geneva. Testimony.
15.06.2020
Perline Manuel est diplômée 2015 du master Marketing. Aujourd'hui elle est en charge de la revalorisation des conteneurs maritimes dits "de dernier voyage". Focus sur sa mission et son parcours au sein de l'entreprise familiale leader du transport maritime, de la gestion de zone commerciale aux projets au format intrapreneurial.
Read more news