Accenture
Business Auditing, Consulting
Accenture, un des leaders mondiaux des services aux entreprises et administrations, propose une large gamme de services et solutions en stratégie, conseil, digital, technologie et gestion déléguée d'opérations. Combinant son expérience et son expertise dans plus de 40 secteurs d'activité et pour toutes les fonctions de l'entreprise en s'appuyant sur le plus grand réseau international de centres de services Accenture intervient à l'intersection de l'activité de ses clients et de la technologie pour les aider à renforcer leur performance et créer de la valeur sur le long terme pour leurs parties prenantes. Avec 481 000 employés intervenant dans plus de 120 pays, Accenture favorise l'innovation pour améliorer notre environnement de demain.

Opportunités & missions pour nos étudiants
Vous êtes étudiants ou jeunes diplômés Bac+5 d'écoles d'ingénieurs, de commerce ou d'universités (H/F). Vous disposez d'un bon esprit d'analyse et de synthèse, d'ouverture d'esprit, êtes adaptable et polyvalent ? Rejoignez-nous !

Processus de sélection :
Votre candidature nous intéresse : nous vous invitons à effectuer une 1ère évaluation en ligne.
Votre candidature est retenue : vous êtes convoqué(e) une demi-journée dans nos locaux pour :
-> un entretien de motivation avec un manager
-> une étude de cas
En débutant votre carrière chez Accenture, vous aurez l'opportunité de donner le meilleur de vous-même au cœur des plus prestigieux projets de transformation digitale de nos clients, et de développer votre potentiel sur des sujets innovants.

Rencontrez les anciens de votre école pour échanger autour de leur métier et de leur cadre de travail ou pour obtenir des conseils en vue de vos entretiens. Rendez- vous lors du forum sur notre stand et retrouvez-nous sur les réseaux sociaux !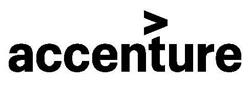 Contact details
118 avenue de France
75013 Paris, France
Website
| | |
| --- | --- |
| LinkedIn | |
| Viadeo | |
| Facebook | |
| Twitter | |
Our offers on the network
Back
14.03.2022
If you are looking for interns or future employees, our guide 'Recruit at Sciences Po' will provide the relevant information about our students, the careers we train them for and how to leverage this great pool of talent to meet your recruitment needs.
15.07.2021
The results of the 2021 Graduate Employability Survey on the class of 2019 show that Sciences Po students remain very attractive to employers, with 9 out of 10 graduates in professional activity. Despite a job market facing difficulties, 82% of our 2019 graduates found their first job in less than 6 months, and nearly ¾ of them have a stable profession. There are still just as many (37%) working abroad, in 84 countries. Discover all the results of our survey!
Read more news