KPMG
Business Auditing, Consulting
Leader de l'audit, du conseil et de l'expertise comptable, KPMG France est membre de KPMG International, réseau de cabinets indépendants exerçant dans 152 pays. Nos 8 500 professionnels interviennent auprès des grands comptes internationaux, des ETI et des groupes familiaux, des TPE et dans différents secteurs de l'industrie, du commerce et des services financiers. La dimension de KPMG, ses implantations mondiales et nationales, ses ressources humaines et technologiques, l'interaction réelle des spécialistes sectoriels, permettent de conduire avec succès et efficacité les missions auprès de ses clients tous secteurs d'activité confondus.

Chez KPMG, vous donnerez du sens à ce que vous faites ! A toutes les étapes de votre carrière, nous vous offrons les meilleures conditions pour développer votre talent. En vous proposant des formations, des opportunités de mobilité, des responsabilités mais aussi une grande diversité de métiers et de clients, vous développerez une expertise reconnue, gagnerez en compétences, donnerez de l'élan à votre carrière et vous vous réaliserez dans un environnement propice…

Vous donnerez de la valeur à ce que vous faites, vous créerez la confiance et aurez de l'impact sur la société Vous serez fière de votre rôle

Retrouvez KPMG au Forum Sciences Po Entreprises vendredi 29 septembre 2017 à la Maison de la Chimie
Opportunités & missions pour nos étudiants
Profils
Jeunes Diplômés Grandes Ecoles de Commerce, d'Ingénieurs, et Universités. Dynamiques, entreprenants, ayant le sens des responsabilités et le goût du travail en équipe.
Stages
Périodes : Entre septembre et juin.
Durée : de 3 à 6 mois selon le métier.
Emplois
Auditeurs financiers débutants et expérimentés.
Consultants spécialisés dans les domaines financiers (Advisory services).
Experts conseils débutants et expérimentés.
Process
Après une étude du CV et de la lettre de motivation, les candidats sont accueillis au Cabinet et rencontrent les professionnels KPMG à l'occasion d'un premier entretien individuel. La suite du process est fonction du métier choisi : demi-journée d'entretiens, invitation à déjeuner.
> Contact stages et emplois
Candidature en ligne sur www.kpmgrecrute.fr
rubrique « Nous rejoindre ».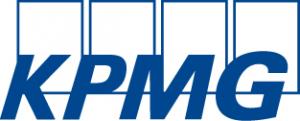 Contact details

Paris, France
Website
| | |
| --- | --- |
| LinkedIn | |
| Facebook | |
| Twitter | |
Our offers on the network
Back
20.11.2018
Alice Koskas graduated from the Master of Finance and Strategy (School of Management and Innovation) in 2009 and is now Merchandising director for fashion accessories at Hermès. During her third year abroad studying at Fudan University in China, she encountered the world of art and design. From there, driven by both Sciences Po's values and her taste for art, crafts and commerce, it was only natural that she should join Hermès, where the corporate culture is focused on people, creativity and freedom of initiative.
29.01.2019
In 2018, out of 25 internships offered worldwide for their Summer programme, 15 Sciences Po students had the great opportunity to travel the world and work for the WFP. In January 2019, a new WFP Summer internship programme is launched: will you be part of it?
Read more news