KPMG
Business Auditing, Consulting
Nous sommes 9 000 collaborateurs et nous intervenons partout en France pour accompagner des grands groupes, PME et start-up sur des missions d'audit, de conseil et d'expertise comptable conseil.
Nous faisons partie d'un réseau international de plus de 150 pays, ce qui nous permet d'avoir une meilleure compréhension des enjeux globaux de nos clients (et aussi de bénéficier de mobilités !).
La dimension de notre cabinet, nos ressources humaines et technologiques, l'appui de nos experts et le sens que nous cherchons à donner à notre métier, nous permettent de conduire avec succès les mis- sions de nos clients tous secteurs confondus… mais permettent aussi un début de carrière excitant et formateur.
Rejoignez KPMG, nous allons vous surprendre !
Opportunités & missions pour nos étudiants
Etudiant.e.s et Jeunes Diplômé.e.s. Nous cherchons des collaborateurs H/F entreprenants, dynamiques, avec le sens du collectif et souhaitant donner un sens à leur métier.
Stages :
Si c'est l'Audit qui vous attire, il faudra commencer votre stage en septembre ou janvier. Sinon, nous vous accueillons toute l'année !
Processus :
Après une étude de votre CV et lettre de motivation, et la réalisation d'un test de personnalité et d'un test d'anglais, nous vous accueillons dans le Bureau visé pour rencontrer nos professionnels à l'occasion d'un premier entretien individuel. La suite du processus dépend du métier choisi et peut comprendre une demi-journée d'entretiens, et même une invitation à déjeuner.
Contact stages et emplois :
Candidatur e en ligne sur www.kpmgrecrute.fr,rubrique
« Postulez !».
À toutes les étapes de votre carrière, nous vous offrons les meilleures conditions pour développer votre talent.

En vous proposant un environnement propice centré sur des valeurs humaines, vous développerez une expertise et des compétences reconnues.

Par la diversité des expériences que vous vivrez et le fort impact que vous aurez sur la société, nous vous promettons de vous surprendre au quotidien !

« KPMG propose un environnement qui permet à chacun d'exprimer son potentiel et ses idées novatrices »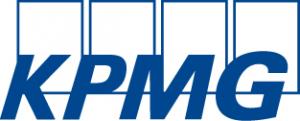 Contact details

Paris, France
Website
| | |
| --- | --- |
| LinkedIn | |
| Facebook | |
| Twitter | |
Our offers on the network
Back
04.09.2023
If you are looking for interns or future employees, our guide 'Recruit at Sciences Po' will provide the relevant information about our students, the careers we train them for and how to leverage this great pool of talent to meet your recruitment needs.
06.09.2023
Launched by two graduates (class of 2020) from Law School : Agnès de Fortanier (Master in Economic Law) and Thomas Harbor (dual degree Sciences Po HEC), What's up EU is a newsletter putting together a concise, well-documented, and informative weekly wrap-up of the news that matters at a continental scale — from a European perspective. Sciences Po Careers interviewed Augustin Bourleaud, in charge of its edition, who is currently a double master's degree student between Sciences Po and the London School of Economics.
Read more news