MC DONALD'S
Hospitality, Restaurant, Leisure
Implantée en France depuis 36 ans, McDonald's s'impose rapidement comme leader dans le domaine de la restauration rapide en développant une offre de proximité fondée sur la qualité et la rapidité de service. Le groupe présent dans 1 026 communes françaises sert chaque jour plus d'un million de clients en France. En quelques chiffres (2014) : en France, 1 340 restaurants dont 47 ouvertures, plus de 72 000 salariés sous enseigne, 4.57 milliards d'euros HT de ventes sous enseigne soit une progression des ventes totales de 2,6% par rapport à 2013. Dans le monde, plus de 33 500 restaurants répartis dans 119 pays et plus de 68 millions de repas servis chaque jour.
Au sein de McDonald's France Services, nous sommes plus de 500 collaborateurs à développer et relayer la stratégie de notre Enseigne, et ce, à travers notre siège social et cinq directions régionales. Nous attachons une grande importance à l'adaptabilité, l'enthousiasme, l'esprit d'équipe, la prise d'initiatives et aux qualités relationnelles.
Opportunités & missions pour nos étudiants
développement, nous sommes amenés à enrichir nos équipes, de compétences et d'expertises nouvelles.
De cette dynamique, naissent des opportunités de carrières et de stages au sein de l'ensemble de nos départements : Marketing, Ressources Humaines, Finance, Construction, Immobilier, Informatique, Achats…
Notre processus de recrutement prévoit entre 2 et 3 entretiens avec les chargés de recrutements et les opérationnels sous conditions de succès.
Politique de recrutement & Opportunité sur l'année en cours :
McDonald's propose des stages de césure et de fin d'études de 6 mois au siège social en :
- Finance
- Achats
- Marketing et Communication
- Juridique et Fiscalité
- Ressources Humaines
Nous proposons des postes en alternance de 12 à 24 mois en :
- Marketing
- Communication Corporate
- Ressources Humaines
- Analyse Business
- Finance
- Informatique
- Environnement…
Etudiants de 1ère année, McDonald's Vous propose de réaliser votre stage de 1ère année au sein de ses restaurants de Paris et
Ile-de-France, en qualité d'employé(e) de Restauration.

Nous recherchons des étudiants et jeunes diplômés accordant une attention particulière à l'adaptabilité, l'enthousiasme, la prise d'initiative, et aux qualités relationnelles. Vous souhaitez vous impliquer activement dans la vie d'un service et réaliser des missions à forte valeur ajoutée. Votre dynamisme et votre esprit d'équipe vous permettront de vous intégrer rapidement dans une équipe. Nous vous attendons sur notre stand pour une première prise de contact.

Retrouvez McDonald's au Forum Sciences Po Entreprises vendredi 29 septembre 2017 à la Maison de la Chimie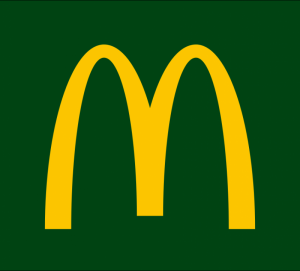 Contact details
1 rue Gustave Eiffel
78045 Guyancourt Cedex, France
Website
Our offers on the network
Back
04.09.2023
If you are looking for interns or future employees, our guide 'Recruit at Sciences Po' will provide the relevant information about our students, the careers we train them for and how to leverage this great pool of talent to meet your recruitment needs.
06.09.2023
Launched by two graduates (class of 2020) from Law School : Agnès de Fortanier (Master in Economic Law) and Thomas Harbor (dual degree Sciences Po HEC), What's up EU is a newsletter putting together a concise, well-documented, and informative weekly wrap-up of the news that matters at a continental scale — from a European perspective. Sciences Po Careers interviewed Augustin Bourleaud, in charge of its edition, who is currently a double master's degree student between Sciences Po and the London School of Economics.
Read more news