Carrefour
Commerce, Retail
Avec plus de 12 300 magasins sous différents formats et canaux (l'hypermarché, le supermarché, les magasins de proximité, les magasins de cash & carry, le drive et le e-commerce), en soixante ans, le groupe Carrefour est devenu un leader de la distribution dans le monde.
Mieux manger, consommer saine- ment, ne pas gâcher, prendre soin de l'environnement,… La transition alimentaire est une cause de plus en plus présente à laquelle nous devons tous prêter attention par des actes engagés. Par ses programmes comme Act for Food, Carrefour a déjà mené des actions fortes pour devenir un acteur impliqué auprès de ses fournisseurs et de ses clients. Cette transformation passe aussi aujourd'hui par des propositions digitales innovantes afin d'offrir une expérience utilisateur répondant à une nécessité d'une consomma- tion de qualité. De l'expérience du consommateur à la supply chain en passant par la Data et l'IA, Carrefour a l'ambition de devenir le leader de l'e-commerce alimentaire.
Opportunités & missions pour nos étudiants
Chaque année nous proposons plus de 500 stages de 6 mois à chaque étape des cursus (stage pré-Master, fin d'études, césure). L'attrait de Carrefour réside dans la variété des métiers (+ de 300) au sein de nos différentes entités en Hypermarchés, Supermarchés, Dir ection c ommer ciale , Marchandises e, e-commerce, etc. :
E-commerce
IT
Supply Chain
Finance
Communication
Juridique
Systèmes d'information
Ressources Humaines
Marketing
etc.
Nous proposons des Graduates Programs pour les meilleurs talents :
Graduate Dirigeant
Graduate Finance
Graduate Supply Chain
Graduate Directeur d'hypermarché
Environ 70 V.I.E. sont à pourvoir chaque année aux quatre coins du monde (Brésil, Argentine, Espagne, Taiwan, etc.)
Vous êtes curieux de découvrir une entreprise en pleine transition alimentaire et transformation digitale ? Venez nous rencontrer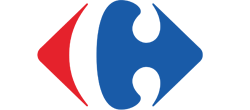 Contact details
58 avenue Emile Zola
92100 Boulogne Billancourt, France
Website
| | |
| --- | --- |
| LinkedIn | |
| Viadeo | |
| Facebook | |
| Twitter | |
Our offers on the network
Back
04.09.2023
If you are looking for interns or future employees, our guide 'Recruit at Sciences Po' will provide the relevant information about our students, the careers we train them for and how to leverage this great pool of talent to meet your recruitment needs.
06.09.2023
Launched by two graduates (class of 2020) from Law School : Agnès de Fortanier (Master in Economic Law) and Thomas Harbor (dual degree Sciences Po HEC), What's up EU is a newsletter putting together a concise, well-documented, and informative weekly wrap-up of the news that matters at a continental scale — from a European perspective. Sciences Po Careers interviewed Augustin Bourleaud, in charge of its edition, who is currently a double master's degree student between Sciences Po and the London School of Economics.
Read more news