WordAppeal
Communication, Media
WordAppeal est l'agence premium content du Groupe Pelham Media Ltd.
Leader de l'éditorial online en France, elle accompagne les directions communication, marketing et métiers d'Air France, BNP Paribas, Capgemini, Salesforce, Total, Valeo, etc.
Créé en 2000 par 2 journalistes de The Economist et un consultant en organisation (Charles River Associates, Boston), Pelham Media Ltd. accompagne 22 entreprises du CAC 40 avec ses 5 agences : Pelham Media, WordAppeal, L'Eclaireur, KCO et Alto International.
En 2016, le groupe a réalisé un chiffre d'affaires de 12 millions d'euros et a rejoint le Groupe Les Echos. Championing Positive IdeasTM : faire gagner les idées positives de nos clients, c'est ce que nous faisons depuis 2000. Nous pensons qu'il est essentiel pour les entreprises de revenir au coeur de leur projet entrepreneurial et de réexpliquer à leurs audiences en quoi elles changent positivement le monde. Nous les aidons à faire ce chemin en s'appuyant sur le pouvoir des mots, du digital et des événements.
Opportunités & missions pour nos étudiants
En 2017, une quinzaine de postes en CDI est à pourvoir au sein de l'agence.
Nous proposons aux jeunes diplômés des postes de chef de projet - consultant éditorial (de langue maternelle française ou anglaise) principalement mais aussi de consultant business development.
WordAppeal propose également des stages de découverte de l'entreprise pour les 1ères années.
Le processus de recrutement est destiné à évaluer la capacité des candidats à s'épanouir au sein de l'agence. Il comporte cinq étapes :
-> sélection sur CV et lettre de motivation,
-> test de rédaction,
-> entretien RH,
-> entretien avec les équipes projets,
-> entretien avec les dirigeants de l'agence.
L'unanimité des recruteurs est exigée à chaque étape.

Trois raisons de rejoindre WordAppeal :

-> Ses valeurs de recherche d'excellence, d'intégrité, de créativité et de liberté dans la pratique de son métier ;

-> L'interculturalité avec 8 nationalités différentes. On y converse en anglais, russe, néerlandais, espagnol et bien sûr en français ;

-> En fort développement, l'agence offre de réelles perspectives d'évolution à ses collaborateurs.

Retrouvez WordAppeal au Forum Sciences Po Entreprises vendredi 29 septembre 2017 à la Maison de la Chimie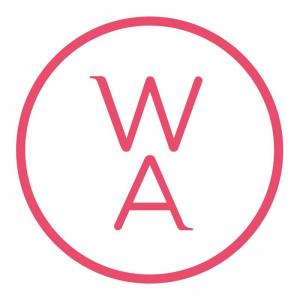 Contact details
99, rue du fauborug Saint Martin
75010 Paris, France Tel: 0143389020
Website
| | |
| --- | --- |
| LinkedIn | |
| Twitter | |
Our offers on the network
Back
27.01.2023
If you are looking for interns or future employees, our guide 'Recruit at Sciences Po' will provide the relevant information about our students, the careers we train them for and how to leverage this great pool of talent to meet your recruitment needs.
22.03.2023
Launched by two graduates (class of 2020) from Law School : Agnès de Fortanier (Master in Economic Law) and Thomas Harbor (dual degree Sciences Po HEC), What's up EU is a newsletter putting together a concise, well-documented, and informative weekly wrap-up of the news that matters at a continental scale — from a European perspective. Sciences Po Careers interviewed Augustin Bourleaud, in charge of its edition, who is currently a double master's degree student between Sciences Po and the London School of Economics.
Read more news