CMA CGM
Industry, Energy and Transport
CMA CGM Group is a family business with a global presence in over 160 countries and local expertise. Our relentless growth over the last 40 years is the net result of the passion and expertise of our teams. Its headquarters are based in Marseille and we operate more than 755 agencies throughout the world.
Founded by Jacques Saadé in 1978 and now headed by Rodolphe Saadé, CMA CGM is experiencing continuous growth and continues to innovate to offer its customers new maritime, land and logistics solutions.
With a strong network of more than 750 warehouses and 110,000 employees, equipped with a young and diverse fleet of 511 vessels, CMA CGM serves 420 of the world's 521 commercial ports and operates on more than 200 shipping lines.
Today, we are reinventing the entire shipping experience to provide a seamless maritime, ports and logistics services that exceeds all expectations.

Opportunités & missions pour nos étudiants
You can consult all our offers of internships, jobs and VIE on our web- site https://www.cmacgm-group. com/en/talent/find-your-dream-job.
A first telephone interview is conducted, followed by a face- to-face interview (or by Skype) at the head office in Marseille with a member of the Recruitment Team and a Manager.
The diversity of our activities and our global geographic location allow us to offer rich and diversified career opportunities through a wide range of business, operational and support functions.
Many job offers, internships and VIE are to be filled each year in very different fields: Finance, Legal, Mar- keting & Communication, Business Analysis, Safety and Security, CSR, Big Data, Business Development, Logistics...etc.

Do you like to take on new challenges, have strong entrepreneurial values, know how to take initiatives and are able to look for solutions beyond your field of action?

Do you speak English fluently and have the ambition to evolve in an international and multicultural environment?

Join us and choose an exciting career at the heart of global trade!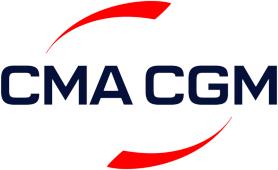 Contact details
4 quai d'Arenc
13002 Marseille, France Tel: 04 88 91 90 00
Website
| | |
| --- | --- |
| LinkedIn | |
| Facebook | |
| Twitter | |
Our offers on the network
Back
14.03.2022
If you are looking for interns or future employees, our guide 'Recruit at Sciences Po' will provide the relevant information about our students, the careers we train them for and how to leverage this great pool of talent to meet your recruitment needs.
15.07.2021
The results of the 2021 Graduate Employability Survey on the class of 2019 show that Sciences Po students remain very attractive to employers, with 9 out of 10 graduates in professional activity. Despite a job market facing difficulties, 82% of our 2019 graduates found their first job in less than 6 months, and nearly ¾ of them have a stable profession. There are still just as many (37%) working abroad, in 84 countries. Discover all the results of our survey!
Read more news