CMA CGM
Industry, Energy and Transport
Le Groupe CMA CGM, fondé par Jacques R. Saadé est un leader mondial du transport maritime. Ses 449 navires desservent plus de 420 ports dans le monde, sur les 5 continents. En 2016, ils ont transporté 15,6 millions de conteneurs EVP (équivalent vingt pieds). Aujourd'hui dirigé par Rodolphe Saadé, CMA CGM connaît une croissance continue et ne cesse d'innover pour proposer à ses clients de nouvelles solutions maritimes, terrestres et logistiques. Présent sur l'ensemble des continents et dans 160 pays via son réseau de 600 agences, le groupe emploie 29 000 personnes dans le monde et 2 400 à Marseille où est situé son siège social.

La diversité de nos activités et notre implantation géographique à travers le monde nous permettent de proposer des opportunités de carrières riches et diversifiées à travers un large choix de métiers «commerciaux», «opérationnels» et «supports».

De nombreuses offres d'emplois, de stages et de VIE sont à pourvoir chaque année notamment dans les domaines suivants: Business Development, Commercial/Marketing, Finance, Audit, Communication, Ressources Humaines, Juridique…

Retrouvez CMA-CGM au Forum Sciences Po vendredi 29 septembre 2017 à la Maison de la Chimie
Opportunités & missions pour nos étudiants
Nous vous invitons à consulter l'ensemble de nos offres de stages, emplois et VIE sur : www.cma-cgm.com dans l'Espace " Carrière " et à déposer votre candidature.
Un premier entretien téléphonique est réalisé, suivi d'un entretien en face à face au siège social à Marseille avec un membre de l'Equipe Recrutement et un Manager.
Profils recherchés :
Vous partagez nos valeurs : l'initiative, l'audace, l'imagination et l'intégrité ?
Vous aimez relever de nouveaux challenges, disposez de valeurs entrepreneuriales fortes, savez prendre des initiatives et êtes en capacité de rechercher des solutions au-delà de votre domaine d'action ?
Vous parlez couramment anglais et avez l'ambition d'évoluer dans un environnement international et multiculturel ?
Faites le choix d'une véritable expérience professionnelle au coeur des échanges internationaux.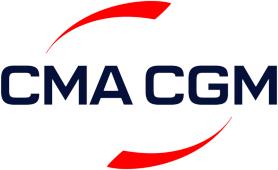 Contact details
4 quai d'Arenc
13002 Marseille, France Tel: 04 88 91 90 00
Website
| | |
| --- | --- |
| LinkedIn | |
| Facebook | |
| Twitter | |
Our offers on the network
Back
20.11.2018
Alice Koskas graduated from the Master of Finance and Strategy (School of Management and Innovation) in 2009 and is now Merchandising director for fashion accessories at Hermès. During her third year abroad studying at Fudan University in China, she encountered the world of art and design. From there, driven by both Sciences Po's values and her taste for art, crafts and commerce, it was only natural that she should join Hermès, where the corporate culture is focused on people, creativity and freedom of initiative.
29.01.2019
In 2018, out of 25 internships offered worldwide for their Summer programme, 15 Sciences Po students had the great opportunity to travel the world and work for the WFP. In January 2019, a new WFP Summer internship programme is launched: will you be part of it?
Read more news