Accuracy
Business Auditing, Consulting
Accuracy est un cabinet de conseil de Direction Générale, totalement indépendant.
Nous travaillons pour les dirigeants, décideurs et investisseurs au coeur de leurs situations critiques et complexes.
Nous intervenons dans quatre situations : la prise de décision, les transactions, les différends d'entreprise et les crises dans une relation de confiance, un respect absolu de la confidentialité et de l'éthique.
Notre culture est de faire le lien entre la stratégie, les faits et les chiffres.
Nous assemblons des expertises techniques et sectorielles variées, dont la combinaison sur-mesure est porteuse de valeur ajoutée pour nos clients :
- Evaluation et analyses financières ;
- Analyses économiques et revues stratégiques de marché ;
- "Data science";
- Support économique et financier au contentieux ;
Ce positionnement et nos expertises permettent d'offrir aux jeunes diplômés des perspectives d'apprentissage larges et rapides.
IMPLANTATIONS GÉOGRAPHIQUES
Paris, Madrid, Barcelone, Amsterdam, Milan, Francfort, Bruxelles, Londres, Munich, Montréal, Québec, New Delhi, Singapour, Dubaï et Casablanca.
Opportunités & missions pour nos étudiants
Les fonctions, postes et secteurs:
Nous proposons aux diplômés de l'IEP Paris, une carrière permettant d'apprendre et de progresser rapidement. Pas de silos chez Accuracy : nos consultants sont amenés à intervenir sur des missions touchant à l'ensemble de nos services et découvrir des situations et environnements très variés. Missions régulières à l'étranger et possibilité de détachement dans les bureaux étrangers.
Profils recherchés:
Curieux(se) et ouvert(e), vous possédez d'excellentes qualités relationnelles, le goût du travail en équipe, le sens du service et un esprit « entrepreneur ».
Politique de recrutement:
Après une formation de deux jours, vous intervenez immédiatement auprès de nos clients. Pour chaque mission, vous intégrez une équipe de travail sous la supervision d'un Manager. Vous êtes alors en charge d'analyses à conduire de façon autonome, de la collecte d'informa- tions auprès de nos interlocuteurs jusqu'à la rédaction et la présenta- tion de vos conclusions.
Les candidatures sont également ouvertes aux étudiants pour des stages de 6 mois minimum ; la majo-rité de nos stagiaires rejoignent le cabinet une fois diplômé.

Nous rejoindre, c'est s'investir dans un cabinet en pleine croissance, riche de profils complémentaires, pour participer à des missions financières, économiques ou stratégiques dans des secteurs et contextes variés (transaction, décision, contentieux, restructuration…).

Les Sciences Po sont appréciés pour leurs facultés de synthèse, adaptabilité et sens du relationnel.



Contactez les anciens :

► Nicolas Bourdon (Associé, IEP 1997),

►Florent Lachenaud et Cyriac Schmit (Managers, IEP 2014),

► Sarah Carroen (Associate, IEP 2016),

► Yasmine El Hindaz, Muge Bulus et Prestel Sokolo Manzuiyi (Analystes, IEP 2017),

► Fleur Brygo (Analyste, IEP 2019).

Retrouvez ACCURACY au Forum Carrières de SciencesPo vendredi 27 septembre 2019 à Paris Expo, Porte de Versailles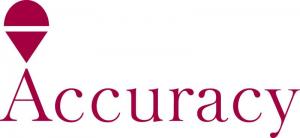 Contact details
41, rue de Villiers
92523 Neuilly-sur-Seine, France Tel: 01 58 75 75 92
Website
| | |
| --- | --- |
| LinkedIn | |
Our offers on the network
Back
27.01.2023
If you are looking for interns or future employees, our guide 'Recruit at Sciences Po' will provide the relevant information about our students, the careers we train them for and how to leverage this great pool of talent to meet your recruitment needs.
22.03.2023
Launched by two graduates (class of 2020) from Law School : Agnès de Fortanier (Master in Economic Law) and Thomas Harbor (dual degree Sciences Po HEC), What's up EU is a newsletter putting together a concise, well-documented, and informative weekly wrap-up of the news that matters at a continental scale — from a European perspective. Sciences Po Careers interviewed Augustin Bourleaud, in charge of its edition, who is currently a double master's degree student between Sciences Po and the London School of Economics.
Read more news