Sia Partners
Business Auditing, Consulting
Sia Partners réinvente le métier du conseil et apporte un regard innovant et des résultats concrets à ses clients à l'ère du digital. Avec plus de 1 400 consultants dans 16 pays, nous allons générer un chiffre d'affaires annuel de plus de 250 millions d'euros pour l'exercice en cours. Notre présence globale et notre expertise dans plus de 30 secteurs et services nous permettent d'accompagner nos clients dans le monde entier. Nous accompagnons leurs initiatives en stratégie, projets de transformation, stratégie IT et digitale et data science. En tant que pionniers du Consulting 4.0, nous développons des consulting bots et intégrons dans nos solutions la disruption créée par l'intelligence artificielle..
Opportunités stages / emplois, profils recherchés, processus de recrutement

Opportunités & missions pour nos étudiants
Sia Partners recrute dès à présent pour ses VIE, stages de fin d'études et premières embauches.
Dynamique, curieux, humble et doté de qualités analytiques et relation- nelles, vous souhaitez rejoindre un cabinet, en expansion constante depuis sa création et faire partie de la révolution consulting 4.0 ?
La sélection se fait sur dossier de candidature.Les candidats retenus passeront 4 entretiens (3 pour les stagiaires) :
RH (test d'anglais),
Consultant (Business Case)
Manager (Connaissances Métiers)
Directeur.
Retrouvez l'ensemble de nos offres sur :
La page carrière du site Sia Partners
Les pages carrières Linkedin ou Jobteaser.
Nous sommes convaincus que la créativité, l'énergie et l'engagement de nos consultants font la force de Sia Partners.

Sia Partners se distingue par son positionnement original en proposant à ses consultants de faire le choix d'une practice sectorielle ou fonctionnelle dès leur arrivée.

Nous croyons en nos consultants et les aidons à développer une expertise, à prendre des responsabilités en missions et également dans le cadre du développement interne.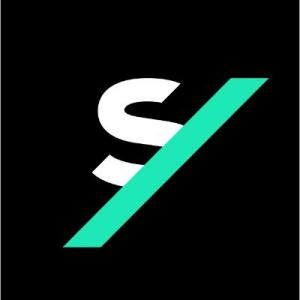 Contact details
12, rue Magellan
75008 Paris, France Tel: +33 (0)1 42 77 76 17
Website
| | |
| --- | --- |
| LinkedIn | |
| Facebook | |
| Twitter | |
Our offers on the network
Back
27.01.2023
If you are looking for interns or future employees, our guide 'Recruit at Sciences Po' will provide the relevant information about our students, the careers we train them for and how to leverage this great pool of talent to meet your recruitment needs.
22.03.2023
Launched by two graduates (class of 2020) from Law School : Agnès de Fortanier (Master in Economic Law) and Thomas Harbor (dual degree Sciences Po HEC), What's up EU is a newsletter putting together a concise, well-documented, and informative weekly wrap-up of the news that matters at a continental scale — from a European perspective. Sciences Po Careers interviewed Augustin Bourleaud, in charge of its edition, who is currently a double master's degree student between Sciences Po and the London School of Economics.
Read more news