Bouygues Immobilier
Industry, Energy and Transport
Bouygues Immobilier, leader de la promotion immobilière privée en France et en Europe, compte près de 1 700 collaborateurs au 31 décembre 2014, pour un chiffre d'affaires de 2 775 M€ en 2014. Présent au travers de 36 implantations en France, deux en Europe et une au Maroc, Bouygues Immobilier développe depuis près de 60 ans pour ses clients des projets immobiliers résidentiels, tertiaires et commerciaux couvrant plus de 230 villes.
Engagé dans une politique volontariste en matière de développement durable et d'innovation, Bouygues Immobilier s'inscrit dans une démarche d'amélioration continue de la qualité technique et architecturale de ses immeubles et de satisfaction de ses clients.
Bouygues Immobilier est le premier promoteur certifié ISO 9001 en France et le seul promoteur à être certifié Top Employer France 2015.
Opportunités & missions pour nos étudiants
Bouygues Immobilier accueille entre 150 et 200 étudiants chaque année. Parmi eux se trouvent beaucoup de nos futurs collaborateurs.
Stages proposés en :
Gestion de projet immobilier, Contrôle de gestion, Marketing/communication, Développement foncier, commercial, Maitrise d'ouvrage technique, …
Pour que le stage permette à l'étudiant de comprendre réellement le métier de promoteur, Bouygues Immobilier :
- Privilégie les stages longs (4/6 mois), qui permettent aux stagiaires de s'impliquer dans une mission et d'en suivre la progression,
- Confie de vraies tâches et de vraies responsabilités aux stagiaires selon leur compétence et leur motivation,
- Propose systématiquement des stages rémunérés selon le niveau d'étude.

Pour Bouygues Immobilier, c'est essentiellement sur le terrain que l'on apprend bien les métiers de la promotion immobilière. Les stages et l'alternance permettent à d'éventuels futurs collaborateurs d'acquérir des compétences opérationnelles.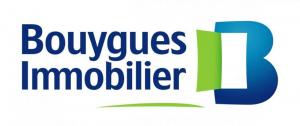 Contact details
3, boulevard Gallieni
92445 Issy-les-Moulineaux, France Tel: 01 55 38 25 25
Website
| | |
| --- | --- |
| LinkedIn | |
| Facebook | |
| Twitter | |
Our offers on the network
Back
27.01.2023
If you are looking for interns or future employees, our guide 'Recruit at Sciences Po' will provide the relevant information about our students, the careers we train them for and how to leverage this great pool of talent to meet your recruitment needs.
22.03.2023
Launched by two graduates (class of 2020) from Law School : Agnès de Fortanier (Master in Economic Law) and Thomas Harbor (dual degree Sciences Po HEC), What's up EU is a newsletter putting together a concise, well-documented, and informative weekly wrap-up of the news that matters at a continental scale — from a European perspective. Sciences Po Careers interviewed Augustin Bourleaud, in charge of its edition, who is currently a double master's degree student between Sciences Po and the London School of Economics.
Read more news