Bouygues Immobilier
Industry, Energy and Transport
Bouygues Immobilier, leader de la promotion immobilière privée en France et en Europe, compte près de 1 700 collaborateurs au 31 décembre 2014, pour un chiffre d'affaires de 2 775 M€ en 2014. Présent au travers de 36 implantations en France, deux en Europe et une au Maroc, Bouygues Immobilier développe depuis près de 60 ans pour ses clients des projets immobiliers résidentiels, tertiaires et commerciaux couvrant plus de 230 villes.
Engagé dans une politique volontariste en matière de développement durable et d'innovation, Bouygues Immobilier s'inscrit dans une démarche d'amélioration continue de la qualité technique et architecturale de ses immeubles et de satisfaction de ses clients.
Bouygues Immobilier est le premier promoteur certifié ISO 9001 en France et le seul promoteur à être certifié Top Employer France 2015.
Opportunités & missions pour nos étudiants
Bouygues Immobilier accueille entre 150 et 200 étudiants chaque année. Parmi eux se trouvent beaucoup de nos futurs collaborateurs.
Stages proposés en :
Gestion de projet immobilier, Contrôle de gestion, Marketing/communication, Développement foncier, commercial, Maitrise d'ouvrage technique, …
Pour que le stage permette à l'étudiant de comprendre réellement le métier de promoteur, Bouygues Immobilier :
- Privilégie les stages longs (4/6 mois), qui permettent aux stagiaires de s'impliquer dans une mission et d'en suivre la progression,
- Confie de vraies tâches et de vraies responsabilités aux stagiaires selon leur compétence et leur motivation,
- Propose systématiquement des stages rémunérés selon le niveau d'étude.

Pour Bouygues Immobilier, c'est essentiellement sur le terrain que l'on apprend bien les métiers de la promotion immobilière. Les stages et l'alternance permettent à d'éventuels futurs collaborateurs d'acquérir des compétences opérationnelles.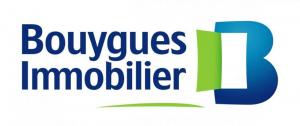 Contact details
3, boulevard Gallieni
92445 Issy-les-Moulineaux, France Tel: 01 55 38 25 25
Website
| | |
| --- | --- |
| LinkedIn | |
| Facebook | |
| Twitter | |
Our offers on the network
Back
09.06.2020
Master in Public Policy, policy stream Cultural Policy and Management, promotion 2018. Marie Gervier graduated from the Master in Public Policy at the School of Public Affairs, Cultural Policy and Management policy stream. She is currently working as as a Communication and Event Manager for the United Nations Office in Geneva. Testimony.
15.06.2020
Perline Manuel est diplômée 2015 du master Marketing. Aujourd'hui elle est en charge de la revalorisation des conteneurs maritimes dits "de dernier voyage". Focus sur sa mission et son parcours au sein de l'entreprise familiale leader du transport maritime, de la gestion de zone commerciale aux projets au format intrapreneurial.
Read more news