Groupama SA
Banking, Finance, Insurance
Le groupe Groupama
1er assureur agricole et 1er assureur santé individuelle, le groupe Groupama c'est aussi 3 marques commerciales - Groupama,
Gan et Amaguiz, une présence dans 11 pays et 50 entreprises.
Acteur incontournable du marché de l'assurance et de la banque, venez le découvrir et ajouter une référence de poids sur votre CV !
Groupama S.A. est une société anonyme détenue à près de 100 % par les caisses régionales.
Avec un effectif de près de 1 300 collaborateurs, elle assure un rôle de pilotage, d'animation et de coordination des politiques du groupe, définit et met en oeuvre la stratégie du groupe en concertation avec les caisses régionales et la Fédération nationale de Groupama.

Groupama S.A. réassure les caisses régionales et les filiales, pilote l'ensemble des filiales et met en place le programme de réassurance externe du groupe. Fort de ses valeurs d'entreprise mutualiste
– Proximité, Responsabilité, Solidarité
– Groupama place au centre de son développement et de sa réussite, les femmes et les hommes qui le composent.
Opportunités & missions pour nos étudiants
Après une sélection sur CV par le service recrutement, un entretien avec les managers opérationnels et un entretien RH sont organisés.

Le secteur de l'assurance offre de nombreuses opportunités dans des domaines variés ; Venez nous rencontrer sur le stand Groupama S.A.

Retrouvez Groupama au Forum Sciences Po Entreprises vendredi 30 septembre 2016 à la Maison de la Chimie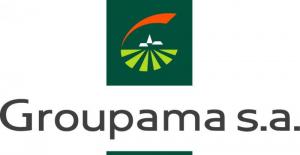 Contact details
8-10 rue d'Astorg
75008 Paris, France Tel: 01 44 56 70 80
Website
Our offers on the network
Back
09.06.2020
Master in Public Policy, policy stream Cultural Policy and Management, promotion 2018. Marie Gervier graduated from the Master in Public Policy at the School of Public Affairs, Cultural Policy and Management policy stream. She is currently working as as a Communication and Event Manager for the United Nations Office in Geneva. Testimony.
15.06.2020
Perline Manuel est diplômée 2015 du master Marketing. Aujourd'hui elle est en charge de la revalorisation des conteneurs maritimes dits "de dernier voyage". Focus sur sa mission et son parcours au sein de l'entreprise familiale leader du transport maritime, de la gestion de zone commerciale aux projets au format intrapreneurial.
Read more news