Action Contre la Faim
Health and Social Care
Créée en 1979, Action contre la Faim est une organisation non gouvernementale international qui lutte contre la faim dans le monde.
Sa charte des principes humanitaires - indépendance, neutralité, non-discrimination, accès libre et direct aux victimes, professionnalisme, transparence - fonde son identité depuis plus de 35 ans. Sa mission est de sauver des vies en éliminant la faim par la prévention, la détection et le traitement de la sous-nutrition, en particulier pendant et après les situations d'urgence liées aux conflits et aux catastrophes naturelles. Action contre la Faim coordonne ses programmes autour de 5 domaines d'activités :
Nutrition et Santé
Santé Mentale et Pratiques de Soins
Sécurité Alimentaire et Moyens d'Existence
Eau, Assainissement et Hygiène
Plaidoyer.
En 2017, Action contre la Faim est venue en aide à plus de 14,7 millions de personnes dans 49 pays à travers le monde.
> www.actioncontrelafaim.org
Opportunités & missions pour nos étudiants
Nous recrutons des étudiants en stages ou en alternance tout au long de l'année pour notre siège basé à Paris, afin d'apporter un support à nos missions basées à l'internationale et dans les secteurs suivants : Logistique, Finances (comptabilité et contrôle de gestion), Ressources Humaines, Communication et Développement des Ressources (marketing, mécénat, RSE…), Plaidoyer, Recherche et Technique (nutrition et santé, eau, assainissement et hygiène, santé mentale et pratiques de soin et sécurité alimentaire et moyens d'existence), Opérations (supports bailleurs, reporting…). Nous recrutons également des personnes diplômées pour des postes à pourvoir au siège ou en expatriation, disposant d'une expérience professionnelle de 2 ans minimum dans les domaines d'activités cités ci-dessus, au sein du secteur associatif et ayant une pratique courante de l'anglais.

Envie de découvrir le secteur humanitaire pour votre stage de fin d'études ou votre alternance ? Diplômé(e) et motivé(e) à travailler au service d'une structure associative porteuse de sens ? Rejoignez-nous !

Retrouvez l'ensemble de nos offres à pourvoir sur notre site internet : https://recrutement.actioncontrelafaim.org

Retrouvez Action contre la Faim au Forum Carrières de SciencesPo vendredi 27 septembre 2019 à Paris Expo, Porte de Versailles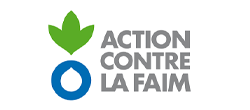 Contact details
14/16 Boulevard de Douaumont
75017 Paris, France
SIRET N° : 31899089200065
Website
| | |
| --- | --- |
| LinkedIn | |
| Viadeo | |
| Facebook | |
| Twitter | |
Our offers on the network
Back
27.01.2023
If you are looking for interns or future employees, our guide 'Recruit at Sciences Po' will provide the relevant information about our students, the careers we train them for and how to leverage this great pool of talent to meet your recruitment needs.
22.03.2023
Launched by two graduates (class of 2020) from Law School : Agnès de Fortanier (Master in Economic Law) and Thomas Harbor (dual degree Sciences Po HEC), What's up EU is a newsletter putting together a concise, well-documented, and informative weekly wrap-up of the news that matters at a continental scale — from a European perspective. Sciences Po Careers interviewed Augustin Bourleaud, in charge of its edition, who is currently a double master's degree student between Sciences Po and the London School of Economics.
Read more news