Santander
Banking, Finance, Insurance
Santander is the largest bank in the Euro zone with a current market capitalisation of approximately €80bn. Over the past five years, Santander has consistently been one of the top 3-5 most profitable banks in the world, with c. € 6bn net attributable profit in 2014.
A dynamic geographical diversification strategy across Europe and Latin America, combined with a robust risk management culture, has enabled Santander to become one of the strongest banks worldwide.
The Santander Global Corporate Banking operations represent approximately one third of Santander business. These operations are developing very quickly on the background of a solid track record in syndicated loans, transaction services, debt capital markets, project finance, fixed income sales, M&A and equity products.
Today, Santander ambition is to become one of the leading international corporate and investment banks operating in the French market. The Santander team in Paris has bookrun numerous DCM transactions and acquisition finance deals and have advised on several large cross-border M&A transactions.
Opportunités & missions pour nos étudiants
Backed by one of the largest banks worldwide, and thanks to its ambitious development plan in France, Santander Global Corporate Banking in Paris offers a great opportunity for energetic candidates. This internship will provide you with a unique place to acquire deep insight on financial markets in both France and emerging countries. Therefore, it constitutes a gateway for international opportunities.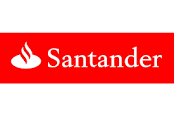 Contact details
40, rue de Courcelles
75008 Paris, France
Our offers on the network
Back