Orange SA
Communication, Media
Le groupe Orange est l'un des principaux opérateurs de télécommunications dans le monde. Il adresse plus de 230 millions de clients sur les cinq continents, dont les deux tiers sous la marque Orange.
présentation de l'entité
« Open & Digital Strategy » est une entité au sein de la Direction de la Stratégie chargée notamment du suivi des marchés des télécommunications internationaux en liaison avec les directions du développement international, des grands opérateurs internationaux concurrents d'Orange. Elle est en outre chargée de coordonner au sein du groupe les relations avec les Institutions financières de développement (Banque Mondiale, AFD, BEI/FED, etc.).
Opportunités & missions pour nos étudiants
« Stagiaire analyste junior Orange pour le développement» (f/h)
descriptif de la mission :
Suivi des relations avec les Institutions financières de développement
Participation à des groupes de travail sur des thématiques liées au développement par les TIC (santé, éducation, agriculture, énergie, etc.) dans les pays émergents conduisant à définir l'offre du groupe dans ces domaines
Rédaction des notes de présentation des projets d'Orange dans le cadre de l'initiative Orange for development (O4D) (http://www.orange.com/en/commitments/responsibility/technology-for-everyone/Folder/Orange-for-development)
Travaux d'analyse sur les marchés télécom dans des zones où le groupe est susceptible de se développer : Europe, Afrique & Moyen-Orient, Asie.
formation préparée et profil recherché:
Master à Sciences Po et/ou école de commerce
Sensibilité aux thématiques de développement
Parfaite maîtrise de l'anglais oral et écrit
Bonnes capacités rédactionnelles
détails du stage:
6 mois à partir de septembre 2015
Siège du Groupe Orange - 78 rue Olivier de Serres, Paris 15e
Envoyer CV et lettre de motivation à Bernard Yvetot : bernard.yvetot@orange.com


les + de la mission:

Travail en équipe avec d'autres entités du Groupe donnant une bonne vision d'ensemble des différents métiers au sein d'Orange

Dimension internationale très forte

Acquisition d'une connaissance assez approfondie de la problématique du développement des marchés de télécommunication.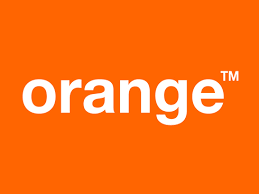 Contact details
78 rue Olivier de Serres
75015 Paris, France
Website
Our offers on the network
Back
21.08.2019
The 2019 Graduate Employability Survey asked the Class of 2017 what they were up to now. Their responses indicated that Sciences Po graduates are entering the job market even more quickly than in previous years, with 87% landing a job less than 6 months after graduating (compared to 83.6% for the Class of 2016).
26.11.2019
Sciences Po Careers will be closed from Monday 23rd of December 2019 to Thursday 2nd of January 2020 icluded. During this period of time, no internship agreement will be signed.
Read more news