Orange SA
Communication, Media
Le groupe Orange est l'un des principaux opérateurs de télécommunications dans le monde. Il adresse plus de 230 millions de clients sur les cinq continents, dont les deux tiers sous la marque Orange.
présentation de l'entité
« Open & Digital Strategy » est une entité au sein de la Direction de la Stratégie chargée notamment du suivi des marchés des télécommunications internationaux en liaison avec les directions du développement international, des grands opérateurs internationaux concurrents d'Orange. Elle est en outre chargée de coordonner au sein du groupe les relations avec les Institutions financières de développement (Banque Mondiale, AFD, BEI/FED, etc.).
Opportunités & missions pour nos étudiants
« Stagiaire analyste junior Orange pour le développement» (f/h)
descriptif de la mission :
Suivi des relations avec les Institutions financières de développement
Participation à des groupes de travail sur des thématiques liées au développement par les TIC (santé, éducation, agriculture, énergie, etc.) dans les pays émergents conduisant à définir l'offre du groupe dans ces domaines
Rédaction des notes de présentation des projets d'Orange dans le cadre de l'initiative Orange for development (O4D) (http://www.orange.com/en/commitments/responsibility/technology-for-everyone/Folder/Orange-for-development)
Travaux d'analyse sur les marchés télécom dans des zones où le groupe est susceptible de se développer : Europe, Afrique & Moyen-Orient, Asie.
formation préparée et profil recherché:
Master à Sciences Po et/ou école de commerce
Sensibilité aux thématiques de développement
Parfaite maîtrise de l'anglais oral et écrit
Bonnes capacités rédactionnelles
détails du stage:
6 mois à partir de septembre 2015
Siège du Groupe Orange - 78 rue Olivier de Serres, Paris 15e
Envoyer CV et lettre de motivation à Bernard Yvetot : bernard.yvetot@orange.com

les + de la mission:

Travail en équipe avec d'autres entités du Groupe donnant une bonne vision d'ensemble des différents métiers au sein d'Orange

Dimension internationale très forte

Acquisition d'une connaissance assez approfondie de la problématique du développement des marchés de télécommunication.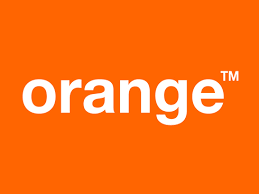 Contact details
78 rue Olivier de Serres
75015 Paris, France
Website
Our offers on the network
Back
04.09.2023
If you are looking for interns or future employees, our guide 'Recruit at Sciences Po' will provide the relevant information about our students, the careers we train them for and how to leverage this great pool of talent to meet your recruitment needs.
06.09.2023
Launched by two graduates (class of 2020) from Law School : Agnès de Fortanier (Master in Economic Law) and Thomas Harbor (dual degree Sciences Po HEC), What's up EU is a newsletter putting together a concise, well-documented, and informative weekly wrap-up of the news that matters at a continental scale — from a European perspective. Sciences Po Careers interviewed Augustin Bourleaud, in charge of its edition, who is currently a double master's degree student between Sciences Po and the London School of Economics.
Read more news