ROLAND BERGER
Business Auditing, Consulting
Fondé en 1967, Roland Berger est le premier cabinet de conseil de Direction Générale d'origine européenne.
Avec 2 500 collaborateurs, le cabinet bénéficie d'un réseau international constitué de 50 bureaux dans 36 pays. Son envergure internationale lui permet d'accompagner les plus grands groupes internationaux sur leurs problématiques clés en conjuguant approche locale et vision internationale. Implanté en France depuis 1990, et intégré à la région South-West (composée également des bureaux belge, italien, espagnol, marocain, canadien, brésilien et portugais), le bureau de Paris rassemble 300 collaborateurs et conseille les plus grandes entreprises internationales (industrie et service) ainsi que des institutions publiques, sur l'ensemble de leurs problématiques, du conseil stratégique à la mise en œuvre opérationnelle : nouveaux modèles économiques et modèles de leadership ; fusions-acquisitions, private equity et restructuration ; support sur de grands projets d'infrastructure…
Il s'attache à proposer des solutions innovantes, avec une attention particulière portée à l'obtention de résultats concrets et mesurables. Conscient des forts enjeux liés au digital, Roland Berger a initié « Terra Numerata », un écosystème unique et ouvert de partenaires (ex: NUMA) qui permet d'offrir le meilleur du digital à ses clients.
Opportunités & missions pour nos étudiants
Nous recrutons tout au long de l'année des Juniors Consultants et des Stagiaires pour des stages de 5 à 6 mois.
L'étendue des secteurs d'activité couverts par Roland Berger offre aux Junior Consultants et aux stagiaires l'opportunité de découvrir de multiples secteurs d'activité, en France et à l'international, avant de se spécialiser après quelques années d'expérience.
Etre Junior Consultant(e) ou stagiaire chez Roland Berger c'est être véritablement intégré(e) à une équipe projet sous la responsabilité d'un(e) Senior Consultant(e) ou d'un(e) Project Manager en :
menant des études de marchés et de positionnement concurrentiel,
réalisant des diagnostics stratégiques et/ou opérationnels,
conduisant des entretiens,
contribuant à la préparation de présentations et d'ateliers de travail.

Pour que votre candidature soit traitée, vous pouvez déposer votre CV ainsi qu'une lettre de motivation sur notre site internet.
Une fois votre CV sélectionné, vousêtes amené(e) à rencontrer différents consultants sur la base d'un
processus en 2 ou 3 tours d'entretiens(2 tours pour les stagiaires, 3 tours pour les Juniors Consultants en CDI). Chaque tour donne lieu à deux entretiens individuels avec étude de cas et discussion.

Au bureau de Paris, nous recherchons avant tout des personnes ayant une forte capacité d'analyse et de synthèse, alliant pragmatisme et créativité. Vous justifiez d'une expérience professionnelle d'au moins 6 mois dans les secteurs de l'industrie, de la banque et/ou du conseil. La maîtrise de l'anglais et du français est impérative; la connaissance d'une langue supplémentaire est un plus.Humilité, sociabilité e tadaptabilité sont égalementdes qualités humaines que nous valorisons particulièrement et qui constituent de réels facteurs de différenciation. Pour évoluer au sein de Roland Berger et contribuer au développement du cabinet, un candidat doit disposer d'une bonne ouverture d'esprit, faire preuve.

Retrouvez Roland Berger au Forum Carrières de SciencesPo vendredi 27 septembre 2019 à Paris Expo, Porte de Versailles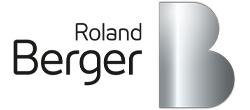 Contact details
62-64 RUE DE LISBONNE
75008 PARIS, France
SIRET N° : 35343914400075
Website
Our offers on the network
Back
27.01.2023
If you are looking for interns or future employees, our guide 'Recruit at Sciences Po' will provide the relevant information about our students, the careers we train them for and how to leverage this great pool of talent to meet your recruitment needs.
22.03.2023
Launched by two graduates (class of 2020) from Law School : Agnès de Fortanier (Master in Economic Law) and Thomas Harbor (dual degree Sciences Po HEC), What's up EU is a newsletter putting together a concise, well-documented, and informative weekly wrap-up of the news that matters at a continental scale — from a European perspective. Sciences Po Careers interviewed Augustin Bourleaud, in charge of its edition, who is currently a double master's degree student between Sciences Po and the London School of Economics.
Read more news