SANOFI
Industry, Energy and Transport
SANOFI a pour ambition d'être un leader mondial et intégré de la santé, centré sur les besoins des patients.

Rejoignez SANOFI et prenez part à notre ambition : protéger la santé, apporter l'espoir et améliorer la qualité de vie des sept milliards de personnes dans le monde.

Grâce à un environnement dynamique et diversifié, nous vous offrons des opportunités de développer vos compétences, réaliser vos objectifs et apporter votre contribution à des innovations capitales en matière de santé.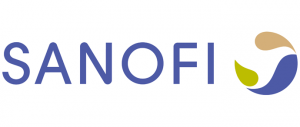 Contact details
2B AVENUE DE MARBOTTE
21000 DIJON, France
Our offers on the network
Back
02.09.2021
Over the course of these three days, you will have the chance to meet with numerous Sciences Po students and graduates. All will be actively seeking internships (whether as a mandatory part of their master's course or for a gap year), apprenticeships, fir
15.07.2021
The results of the 2021 Graduate Employability Survey on the class of 2019 show that Sciences Po students remain very attractive to employers, with 9 out of 10 graduates in professional activity. Despite a job market facing difficulties, 82% of our 2019 graduates found their first job in less than 6 months, and nearly ¾ of them have a stable profession. There are still just as many (37%) working abroad, in 84 countries. Discover all the results of our survey!
Read more news