BOUYGUES SA
Industry, Energy and Transport
Fondé en 1952, Bouygues est un grand groupe à dimension internationale dont la mission est d'apporter le progrès humain dans la vie quotidienne. Ses métiers s'organisent autour de trois pôles d'activités :
Construction avec Bouygues Construction, Bouygues Immobilier et Colas
Médias avec TF1
Télécoms avec Bouygues Telecom
Une culture d'entreprise forte et originale
La culture du groupe Bouygues, commune à ses cinq filiales, se caractérise par un savoir-faire dans la gestion de projets et un management d'équipes. Ses fondamentaux culturels sont : le respect, la créativité, l'autonomie et la transmission.
Fort de plus de 129 000 collaborateurs animés par le goût de l'excellence et du challenge, le groupe Bouygues a réalisé un chiffre d'affaires de plus de 35,5 milliards d'euros (à fin 2018).
Présent dans plus de 90 pays, Bouygues dispose de solides atouts pour poursuivre son développement, le premier étant ses collaborateurs qui sont à la source des succès et des progrès du Groupe.
Les métiers du Groupe :
Bouygues Construction :Acteur global de la construction et des services
Bouygues Immobilier : Un leader de la promotion immobilière en France
Colas : Acteur global de la construction et de l'entretien des infrastructures de transport
TF1 : Premier groupe privé de télévision en France
Bouygues Telecom : Opérateur Mobile, Fixe, TV, Internet et Cloud
Opportunités & missions pour nos étudiants
Le groupe Bouygues mène une politique de stages dynamique, dans l'optique d'embaucher de jeunes diplômés, pour renouveler les générations et adapter les compétences aux nouveaux développements des métiers.
Les stages proposés sont très variés ainsi que les profils recherchés, à l'image de la diversité des métiers du Groupe.
En moyenne, les stages sont d'une durée de 3 à 6 mois ou s'effectuent également dans le cadre de formations en alternance. Les stagiaires sont indemnisés en fonction de leur niveau d'études.

Bouygues obtient la certification Top Employer France 2019 pour sa maison mère et l'ensemble de ses métiers pour la seconde année consécutive. Le Groupe est récompensé pour sa politique de stages, ses pratiques RH et son attractivité. Bouygues Construction, Bouygues Immobilier, Colas,TF1 et Bouygues Telecom sont accrédités HappyIndex/ Trainees France 2019/2020 et Top Employer 2019.

Le Groupe est 8e au classement LinkedIn Top Companies.

Retrouvez Bouygues au Forum Carrières de SciencesPo vendredi 27 septembre 2019 à Paris Expo, Porte de Versailles.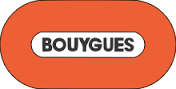 Contact details
32 avenue Hoche
75008 Paris, France Tel: 0139027335
SIRET N° : 57201524600216
Website
| | |
| --- | --- |
| LinkedIn | |
| Viadeo | |
| Facebook | |
| Twitter | |
Our offers on the network
Back
04.09.2023
If you are looking for interns or future employees, our guide 'Recruit at Sciences Po' will provide the relevant information about our students, the careers we train them for and how to leverage this great pool of talent to meet your recruitment needs.
06.09.2023
Launched by two graduates (class of 2020) from Law School : Agnès de Fortanier (Master in Economic Law) and Thomas Harbor (dual degree Sciences Po HEC), What's up EU is a newsletter putting together a concise, well-documented, and informative weekly wrap-up of the news that matters at a continental scale — from a European perspective. Sciences Po Careers interviewed Augustin Bourleaud, in charge of its edition, who is currently a double master's degree student between Sciences Po and the London School of Economics.
Read more news