Agence Française de Developpement
Banking, Finance, Insurance
Institution financière publique et solidaire, l'AFD est l'acteur central de la politique de développement de la France. Elle s'engage sur des projets qui améliorent concrètement le quotidien des populations, dans les pays en développement, émergents et l'Outre-mer. Intervenant dans de nombreux secteurs - énergie, santé, biodiversité, eau, numérique, formation, l'AFD accompagne la transition vers un monde plus sûr, plus juste et plus durable, un monde en commun. Son action s'inscrit pleinement dans le cadre des objectifs de développement durable (ODD). Présente dans 115 pays via un réseau de 85 agences, l'AFD accompagne aujourd'hui plus de 4 000 projets de développement. En 2018, elle a engagé 11,4 milliards d'euros au financement de ces projets.

Opportunités & missions pour nos étudiants
L'AFD connaît aujourd'hui une forte croissance de ses effectifs qui devrait se prolonger sur les années à venir, et recrute en 2019 :
-> 200 CDI, dont des profils financiers, juridiques et des professionnels du développement
-> 80 Volontaires internationaux en administration
-> 100 stagiaires
-> 10 alternants
Le processus de recrutement pour les stages est le suivant :
-> entretien N + 1
-> test écrit à la demande de l'opérationnel
-> entretien Recruteur


Dans un contexte où le développement se trouve au cœur de l'agenda politique, l'AFD recrute régulièrement pour ses principaux métiers, que ce soit les métiers du développement, les métiers de la banque ou les fonctions support.

Venez découvrir le rôle d'une banque de développement et ses opportunités de carrières en France et à l'international.

Retrouvez AFD au Forum Carrières de SciencesPo vendredi 27 septembre 2019 à Paris Expo, Porte de Versailles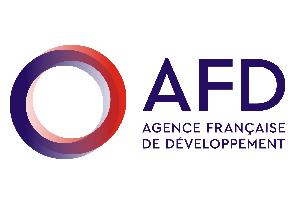 Contact details
5 rue Roland Barthes
75012 Paris, France
Website
| | |
| --- | --- |
| LinkedIn | |
| Facebook | |
| Twitter | |
Our offers on the network
Back
21.08.2019
The 2019 Graduate Employability Survey asked the Class of 2017 what they were up to now. Their responses indicated that Sciences Po graduates are entering the job market even more quickly than in previous years, with 87% landing a job less than 6 months after graduating (compared to 83.6% for the Class of 2016).
16.09.2019
On Friday 27 september 2019 from 10am to 5pm, the Sciences Po Careers Fair will gather at Porte de Versailles more than 100 participants (amongst which companies, public administrations, international organisations...) willing to recruit our students and graduates in a wide range of industries and activities.
Read more news