La Banque Postale
Banking, Finance, Insurance
Rejoindre La Banque Postale, c'est intégrer un groupe solide et de confiance qui compte plus de 66000 collaborateurs mobilisés au service de ses 11 millions de clients partout en France.
La Banque Postale est reconnue pour son expertise sur les activités de banque de détail, de développement du territoire, de gestion d'actifs et d'assurance. Banque de confiance, elle est depuis 2010 la marque bancaire préférée des Français.
Banque et citoyenne, elle s'engage au quotidien en faveur de la diversité et de l'égalité des chances.
Opportunités & missions pour nos étudiants
Au sein de la Banque Postale, la Direction des Entreprises et du Développement du Territoire est chargée entre autres du financement des grands clients (CAC 40, SBF 120,…) et des financements d'actifs (avions, bateaux, trains) et de projets (PPP, énergies renouvelables,…) à haute valeur ajoutée. Dans ce cadre, vous serez amené à :
• Participer à l'analyse des principaux grands clients sous l'angle financier et stratégique,
• Participer à la préparation des comités d'engagements commerciaux et des comités de crédit,
• Assister les commerciaux dans l'élaboration des montages proposés aux clients.
Vous serez rattaché au responsable du pôle Analyse et montage crédit.
Ce stage vous mettra également en relation avec les différents départements de la Banque avec lesquels les chargés d'affaires travaillent pour construire leur offre et gérer la relation avec leurs clients.
Le profil que nous recherchons :
De formation supérieure Bac+4/5 type école de commerce, école d'ingénieur ou universitaire avec une spécialisation finance, vous justifiez idéalement d'une première expérience en environnement bancaire.
Vous êtes sérieux et rigoureux.
Vous avez le goût de l'analyse et du travail en équipe et disposez d'une bonne capacité d'adaptation.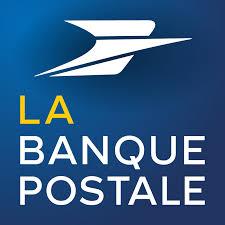 Contact details
1-3 rue Passeur Boulogne
92130 Issy-Les-Moulineaux, France
Our offers on the network
Back
14.03.2022
If you are looking for interns or future employees, our guide 'Recruit at Sciences Po' will provide the relevant information about our students, the careers we train them for and how to leverage this great pool of talent to meet your recruitment needs.
20.12.2022
On Friday, September 29, the Careers Fair was held for the first time on Sciences Po's 1 Saint Thomas Campus. More than 1,000 Sciences Po students and graduates attended the event where they met with over 70 different employers to discuss internships, apprenticeships and job opportunities.
Read more news