Air Liquide European Homecare Operations Services
Health and Social Care
Leader mondial des gaz, technologies et services pour l'industrie et la santé, Air Liquide est présent dans 80 pays avec près de 50 000 collaborateurs. Oxygène, azote, hydrogène et de nombreux autres gaz sont au cœur du métier du Groupe. À partir de ces molécules, Air Liquide réinvente sans cesse son métier pour anticiper les défis de ses marchés présents et futurs et satisfaire les besoins de ses clients.
Air Liquide est le 1er acteur européen dans la santé à domicile. Au sein de la Business Line Santé du Groupe Air Liquide, l'activité Santé à Domicile comprend 8000 collaborateurs dans le monde dont 4000 en France.
Le métier de la Santé à Domicile consiste à accompagner le patient pour l'aider à mieux vivre sa pathologie ou son handicap à son domicile, en lui fournissant un ensemble de services et prestations médico-techniques avec l'autonomie et le confort les plus larges possibles.
Pour soutenir la croissance et l'efficacité de l'activité Santé à Domicile, ALEHOS propose aux filiales européennes d'opérer des services partagés, de définir et piloter des programmes d'efficacité, de conduire des projets multi-sociétés, de partager et déployer les meilleures pratiques, de piloter ou participer à l'intégration de sociétés nouvellement acquises.
Les missions d'ALEHOS sont réalisées dans un large panel de fonctions support procurant ainsi une offre de services complète:
-achats et médico-technique,
-opérations,
-systèmes d'information,
-maîtrise des risques, sécurité et conformité,
-finance et gestion administrative,
-RH, paie et administration du personnel,
-marketing stratégique.
Les équipes ALEHOS développent et optimisent avec les filiales une véritable relation client en répondant aux besoins exprimés tout en étant à l'initiative de solutions innovantes.
Opportunités & missions pour nos étudiants
ALEHOS est aujourd'hui une structure dynamique, en pleine expansion, à la recherche de nouveaux collaborateurs prêts à participer à son aventure.
Des offres de stages/alternance mais aussi d'emploi sont ouverts aujourd'hui.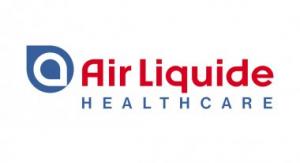 Contact details
28 rue d'Arcueil
94250 Gentilly, France Tel: 0149694418
Our offers on the network
Back
14.03.2022
If you are looking for interns or future employees, our guide 'Recruit at Sciences Po' will provide the relevant information about our students, the careers we train them for and how to leverage this great pool of talent to meet your recruitment needs.
15.07.2021
The results of the 2021 Graduate Employability Survey on the class of 2019 show that Sciences Po students remain very attractive to employers, with 9 out of 10 graduates in professional activity. Despite a job market facing difficulties, 82% of our 2019 graduates found their first job in less than 6 months, and nearly ¾ of them have a stable profession. There are still just as many (37%) working abroad, in 84 countries. Discover all the results of our survey!
Read more news