Gide
Legal
Rejoignez l'un des plus prestigieux cabinets d'avocats internationaux qui rassemble plus de 600 avocats et juristes, dont une centaine d'associés, de 35 nationalités différentes, reconnus parmi les meilleurs spécialistes de chacune des branches du droit national et international de la finance et des affaires.
Dans chacun de ses bureaux en Europe, Asie, Amérique du Nord et Afrique, Gide met au service de ses clients sa parfaite connaissance des marchés locaux, son expertise régionale et les ressources d'un cabinet international.
Implantations géographiques :
Alger, Bruxelles, Casablanca, Istanbul, Londres, Moscou, New York, Paris, Pékin,Shanghai, Téhéran, Tunis, Varsovie
Opportunités & missions pour nos étudiants
Être stagiaire chez Gide, c'est avant tout l'opportunité de :
Se voir confier de véritables missions (participation active à des opérations de conseil ou à des contentieux et arbitrages. Recherche, rédaction de notes de consultation ou de contrats
Travailler pour le compte de grands clients sur des sujets techniques variés
Se voir confier des responsabilités croissantes
Acquérir une expérience professionnelle enrichissante
Développer de réelles compétences dans les métiers du droit grâce à l'expertise de collaborateurs confirmés reconnus parmi les meilleurs spécialistes du droit des affaires et de la finance
Bénéficier d'un encadrement et d'un suivi complet et régulier
Accéder à des perspectives de collaboration future
Si vous souhaitez enrichir votre CV d'une expérience professionnelle à l'étranger, vous pouvez effectuer un Volontariat International en Entreprise qui permet de réaliser une mission professionnelle à l'étranger durant une période modulable de 6 à 24 mois, renouvelable une fois sans excéder cette limite. Grâce à son ouverture internationale et à ses 13 bureaux dans le monde, Gide est aujourd'hui le seul cabinet d'avocats 'affaires
français et international à proposer des VIE.
Cette mission vous offrira de nombreux avantages et vous ouvrira les portes d'unecarrière internationale.

Venez travailler dans un environnement passionnant où les stages sont considérés comme de véritables tremplins à la profession d'avocat ! La profession d'avocat est une profession libérale. Vous devez avoir l'esprit d'entreprise, être ouvert au travail en équipe et à une mobilité géographique.

La qualité des dossiers et l'excellence des avocats seront les meilleurs atouts pour votreformation.

Dynamisme, engagement personnel, sens des responsabilités et ouverture d'esprit sont les principales qualités recherchées.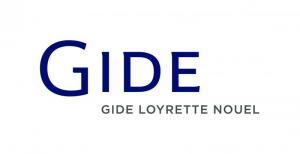 Contact details
22, cours Albert 1er
75008 Paris, France
Website
Our offers on the network
Back
04.09.2023
If you are looking for interns or future employees, our guide 'Recruit at Sciences Po' will provide the relevant information about our students, the careers we train them for and how to leverage this great pool of talent to meet your recruitment needs.
06.09.2023
Launched by two graduates (class of 2020) from Law School : Agnès de Fortanier (Master in Economic Law) and Thomas Harbor (dual degree Sciences Po HEC), What's up EU is a newsletter putting together a concise, well-documented, and informative weekly wrap-up of the news that matters at a continental scale — from a European perspective. Sciences Po Careers interviewed Augustin Bourleaud, in charge of its edition, who is currently a double master's degree student between Sciences Po and the London School of Economics.
Read more news