Jeantet
Legal
Création : 1924
Nos équipes : 30 associés, 140 avocats, 200 personnes
Nos clients : Entreprises et dirigeants, acteurs publics et privés, grandes entreprises et ETI, français ou internationaux
Notre rayonnement : Paris, Casablanca, Luxembourg, Genève, Kiev, Budapest - des cabinets best friends, des réseaux internationaux
Notre force : Esprit d'équipe, Engagement, Epanouissement
Notre identité : Indépendance, Imagination, Implication, Influence, International
Opportunités & missions pour nos étudiants
LE RECRUTEMENT
3ème cycle (Master 2, Magistère, DJCE), Master Droit Eco (IEP Paris), école du barreau et selon le cas, CAPA.
Une double formation en écoles de commerce, en IEP ou à l'étranger (LLM par exemple) est vivement recommandée. Une excellente maîtrise de l'anglais est indispensable.
Vous êtes dynamique, créatif, rigoureux. Vous devez faire preuve d'initiative et accepter de nouveaux défis. Vous bénéficiez d'une formation d'excellence au métier d'avocat par une immersion complète dans l'équipe que vous rejoignez.
En contact direct avec les associés et collaborateurs, vous participez activement à nos dossiers : au-delà des travaux de recherches, vous rencontrez nos clients, assistez aux rendez-vous et aux audiences, et rédigez notamment des conclusions et des contrats.

Postulez en ligne, sur le site www.jeantet.fr en précisant le secteur d'activité et la période à laquelle vous souhaitez effectuer votre stage. Nous vous répondrons sous 3 semaines.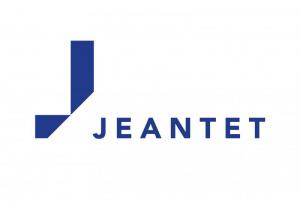 Contact details
87, avenue Kleber
75116 Paris, France Tel: 01 45 05 81 09
Website
| | |
| --- | --- |
| LinkedIn | |
Our offers on the network
Back
04.09.2023
If you are looking for interns or future employees, our guide 'Recruit at Sciences Po' will provide the relevant information about our students, the careers we train them for and how to leverage this great pool of talent to meet your recruitment needs.
06.09.2023
Launched by two graduates (class of 2020) from Law School : Agnès de Fortanier (Master in Economic Law) and Thomas Harbor (dual degree Sciences Po HEC), What's up EU is a newsletter putting together a concise, well-documented, and informative weekly wrap-up of the news that matters at a continental scale — from a European perspective. Sciences Po Careers interviewed Augustin Bourleaud, in charge of its edition, who is currently a double master's degree student between Sciences Po and the London School of Economics.
Read more news