Hogan Lovells LLP
Legal
LE CABINET Hogan Lovells est l'un des 10 premiers cabinets d'avocats au monde.
Il regroupe plus de 2 500 avocats répartis dans plus de 45 bureaux en Europe, aux États-Unis, en Amérique Latine, en Afrique, au Moyen-Orient et en Asie, qui assistent les entreprises, institutions financières et organismes d'État pour l'ensemble des questions juridiques auxquelles ils sont confrontés au niveau local et mondial.
Le bureau parisien de Hogan Lovells compte plus de 150 avocats qui travaillent étroitement avec leurs homologues des autres bureaux de notre réseau international.
Opportunités & missions pour nos étudiants
Nous recherchons des profils
ayant :
Une solide formation en Droit (cursus universitaire ou grandes écoles de commerce, École de droit de Sciences Po Paris) éventuellement complétée par un LLM,
Une excellente maîtrise de l'anglais.
Nous proposons des stages d'une durée de 3 à 6 mois ainsi que des collaborations au sein de nos douze départements : Antitrust, Concurrence et Réglementation économique ; Arbitrage international ; Banque & Finance ; Contentieux ; Corporat/ M&A ; Droit fiscal ; Droit immobilier ; Infrastructure / PPP ; Marchés internationaux de Capitaux ; Procédures collectives et Restructurations et Propriété intellectuelle, Médias et Technologies.
Nos stagiaires sont pleinement intégrés à nos équipes et sont amenés à effectuer les missions suivantes :
Recherches juridiques approfondies,
Rédaction de tout ou partie de memoranda, de consultations, d'actes ou de clauses de contrats

Vous êtes unique ! Votre capacité d'adaptation, votre esprit d'équipe et d'entreprise, votre sens de l'initiative et du relationnel porteront votre évolution au sein

du cabinet.

La somme des personnalités est le fondement de notre culture.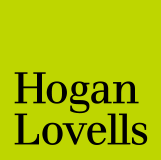 Contact details
17 avenue Matignon
75008 Paris, France
Website
Our offers on the network
Back
21.08.2019
The 2019 Graduate Employability Survey asked the Class of 2017 what they were up to now. Their responses indicated that Sciences Po graduates are entering the job market even more quickly than in previous years, with 87% landing a job less than 6 months after graduating (compared to 83.6% for the Class of 2016).
16.09.2019
On Friday 27 september 2019 from 10am to 5pm, the Sciences Po Careers Fair will gather at Porte de Versailles more than 100 participants (amongst which companies, public administrations, international organisations...) willing to recruit our students and graduates in a wide range of industries and activities.
Read more news