Hogan Lovells LLP
Legal
LE CABINET Hogan Lovells est l'un des 10 premiers cabinets d'avocats au monde.
Il regroupe plus de 2 500 avocats répartis dans plus de 45 bureaux en Europe, aux États-Unis, en Amérique Latine, en Afrique, au Moyen-Orient et en Asie, qui assistent les entreprises, institutions financières et organismes d'État pour l'ensemble des questions juridiques auxquelles ils sont confrontés au niveau local et mondial.
Le bureau parisien de Hogan Lovells compte plus de 150 avocats qui travaillent étroitement avec leurs homologues des autres bureaux de notre réseau international.
Opportunités & missions pour nos étudiants
Nous recherchons des profils
ayant :
Une solide formation en Droit (cursus universitaire ou grandes écoles de commerce, École de droit de Sciences Po Paris) éventuellement complétée par un LLM,
Une excellente maîtrise de l'anglais.
Nous proposons des stages d'une durée de 3 à 6 mois ainsi que des collaborations au sein de nos douze départements : Antitrust, Concurrence et Réglementation économique ; Arbitrage international ; Banque & Finance ; Contentieux ; Corporat/ M&A ; Droit fiscal ; Droit immobilier ; Infrastructure / PPP ; Marchés internationaux de Capitaux ; Procédures collectives et Restructurations et Propriété intellectuelle, Médias et Technologies.
Nos stagiaires sont pleinement intégrés à nos équipes et sont amenés à effectuer les missions suivantes :
Recherches juridiques approfondies,
Rédaction de tout ou partie de memoranda, de consultations, d'actes ou de clauses de contrats

Vous êtes unique ! Votre capacité d'adaptation, votre esprit d'équipe et d'entreprise, votre sens de l'initiative et du relationnel porteront votre évolution au sein

du cabinet.

La somme des personnalités est le fondement de notre culture.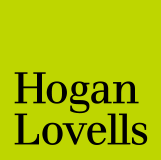 Contact details
17 avenue Matignon
75008 Paris, France
Website
Our offers on the network
Back
09.06.2020
Master in Public Policy, policy stream Cultural Policy and Management, promotion 2018. Marie Gervier graduated from the Master in Public Policy at the School of Public Affairs, Cultural Policy and Management policy stream. She is currently working as as a Communication and Event Manager for the United Nations Office in Geneva. Testimony.
15.06.2020
Perline Manuel est diplômée 2015 du master Marketing. Aujourd'hui elle est en charge de la revalorisation des conteneurs maritimes dits "de dernier voyage". Focus sur sa mission et son parcours au sein de l'entreprise familiale leader du transport maritime, de la gestion de zone commerciale aux projets au format intrapreneurial.
Read more news