Latournerie Wolfrom Avocats
Legal
Fondé en 1995 par des avocats issus des plus grands cabinets de la place, Latournerie Wolfrom Avocats présente cette particularité d'être doté à la fois d'une équipe très étoffée en droit public et d'équipes tout aussi solides en droit privé. Il concentre ses interventions sur les disciplines qui sont au coeur de la stratégie des entreprises et des institutions publiques : fusions-acquisitions, financement de projet, droit fiscal, droit des technologies de l'information et de la communication, droit de la concurrence, contentieux, arbitrage et médiation, entreprises en difficultés et restructuring, droit social et droit public des affaires.
Opportunités & missions pour nos étudiants
LE RECRUTEMENT
Collaboration :
formation en droit (3ème cycle et CAPA ou examen d'entrée à l'EFB) et diplôme de l'IEP, HEC, ESSEC, ESCP ou d'une université étrangère réputée. Parfaite maîtrise de l'anglais. CV, lettre de motivation et entretiens. A l'entrée, la rémunération est fixée sur la base d'une grille conforme au niveau du marché. Stages : rémunérés, d'une durée minimale de 3 mois.

Travail et échanges quotidiens avec les collaborateurs et associés, permettant une formation permanente. Participation aux opérations économiques les plus enthousiasmantes du moment : opérations de LBO, opérations de capital-risque, restructuration, cession-prise de participation, opérations de rapprochement d'entreprises et création de partenariats, financement de projets, dérégulation des services publics, partenariats public-privé, mise en oeuvre de réseaux de distribution sur Internet, actions judiciaires sur du piratage audiovisuel et musical, litiges de nature commercial à fort enjeu financier et stratégique, accompagnement des entreprises sur tous les aspects sociaux des opérations de restructuration et dans les relations avec la représentation salariale et syndicale, etc. Conditions de travail performantes : documentation vaste et moyens informatiques les plus modernes.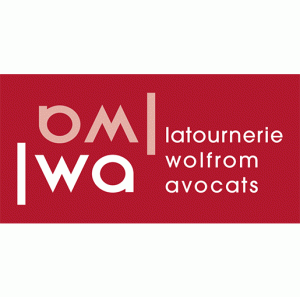 Contact details
164 rue du faubourg Saint-Honoré
75008 Paris, France Tel: 01 56 59 74 74
Website
| | |
| --- | --- |
| LinkedIn | |
Our offers on the network
Back
09.06.2020
Master in Public Policy, policy stream Cultural Policy and Management, promotion 2018. Marie Gervier graduated from the Master in Public Policy at the School of Public Affairs, Cultural Policy and Management policy stream. She is currently working as as a Communication and Event Manager for the United Nations Office in Geneva. Testimony.
15.06.2020
Perline Manuel est diplômée 2015 du master Marketing. Aujourd'hui elle est en charge de la revalorisation des conteneurs maritimes dits "de dernier voyage". Focus sur sa mission et son parcours au sein de l'entreprise familiale leader du transport maritime, de la gestion de zone commerciale aux projets au format intrapreneurial.
Read more news