Ipso Facto Expertise
Business Auditing, Consulting
Vous souhaitez exercer le métier de consultant.e de façon différente, au service des intérêts des salariés ?

Notre cabinet réalise des missions de conseil auprès des représentants des salariés de grands groupes, afin de les aider à appréhender les enjeux économiques et financiers de leur entreprise, les principales mutations économiques et sociales actuelles et à venir, et à peser sur les politiques d'emploi, de rémuné- ration, d'égalité entre les femmes et les hommes, etc.

En nous rejoignant, vous contri- buerez à la rédaction de rapports d'analyse sur des sujets variés. Pour ce faire, vous conduirez au préalable des entretiens avec des dirigeants de grands groupes. Vous partici- perez également à la restitution de notre rapport devant les représen- tants des salariés et les dirigeants.

Ces travaux peuvent se prolonger par des prises de positions des élus du personnel (adresses au Conseil d'administration, à la direction de l'entreprise, ou communications à destination des salariés,…).
Opportunités & missions pour nos étudiants
Nous proposons des postes de consultants en CDI.

Missions :
rédaction de rapports d'analyse sur des sujets variés (situation économique et financière de l'entreprise, stratégie, transformations organisationnelles, enjeux sociaux,...) ; restitution devant les représentants des salariés et les dirigeants.

Profil :
Capacité à développer un regard critique sur des informations diverses (financières, économiques, sociales)
Aisance relationnelle
Qualités pédagogiques écrites et orales
Sens de l'engagement, capacité d'écoute
Rigueur dans le traitement des informations
Excellente maîtrise d'Excel
Solides aptitudes rédactionnelles
Nous proposons aussi des stages, au cours desquels vous contribuerez activement à la préparation de rapports d'analyses.
Compétences requises : rigueur dans le traitement des informations, maîtrise d'Excel, aptitudes rédactionnelles.
Evolution possible vers un CDI.

En nous rejoignant, votre action s'inscrira au cœur du dialogue social, sous le prisme de la défense des salariés.

Vous rejoindrez des consultants aux profils variés (économistes, analystes financiers, ergonomes, philosophes) au sein d'une entreprise à taille humaine qui vous permettra de concilier opportunités de carrière et engagements personnels.

Retrouvez Ipso Facto Expertise au Forum Carrières de SciencesPo vendredi 27 septembre 2019 à la Porte de Versailles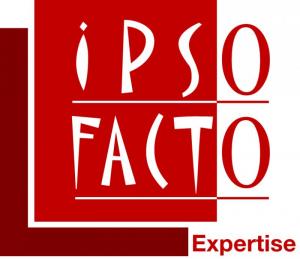 Contact details
3 impasse de la planchette
75003 Paris, France Tel: 0145262275
Website
Our offers on the network
Back
04.09.2023
If you are looking for interns or future employees, our guide 'Recruit at Sciences Po' will provide the relevant information about our students, the careers we train them for and how to leverage this great pool of talent to meet your recruitment needs.
06.09.2023
Launched by two graduates (class of 2020) from Law School : Agnès de Fortanier (Master in Economic Law) and Thomas Harbor (dual degree Sciences Po HEC), What's up EU is a newsletter putting together a concise, well-documented, and informative weekly wrap-up of the news that matters at a continental scale — from a European perspective. Sciences Po Careers interviewed Augustin Bourleaud, in charge of its edition, who is currently a double master's degree student between Sciences Po and the London School of Economics.
Read more news