Grant Thornton
Business Auditing, Consulting
Acteur majeur de l'Audit et du Conseil, Grant Thornton France accompagne les entreprises dans l'atteinte de leurs objectifs de croissance.
Notre force réside dans l'alliance de la puissance d'une organisation mondiale et de l'agilité d'un cabinet à taille humaine. Cette spécificité nous permet de cultiver l'excellence d'un savoir-faire et la qualité d'un savoir-être auprès de nos clients. Parce que la relation de confiance avec chacun d'eux est essentielle, nous nous engageons au quotidien à faire de leurs perspectives d'avenir nos priorités.
Notre promesse : libérer le potentiel de croissance des organisations dynamiques.
Rassemblant en France près de 1 800 collaborateurs – dont 111 associés – au sein de 23 bureaux et réalisant un chiffre d'affaires de 173 millions d'euros, Grant Thornton entretient une relation étroite et de qualité avec ses clients, notamment fondée sur une véritable proximité géographique et sur son offre plu- ridisciplinaire.
Opportunités & missions pour nos étudiants
Grant Thornton est un cabinet en pleine expansion, dont l'ambition est créatrice d'opportunités riches et variées. Nous recrutons chaque année plus d'une centaine de stagiaires et de débutants sur toute la France.
Nous recrutons des collaborateurs débutants et expérimentés pour l'ensemble de nos métiers: Audit, Expertise Conseil, Conseil Financier, Conseil Opérationnel & Outsourcing et Conseil Juridique, Fiscal et Social.
Dès votre arrivée, vous bénéficiez d'un accompagnement de proximité (accueil, formation, visite des locaux, parrainage, soirées internes…) et l'intégration au cœur de nos équipes est le gage d'un apprentissage de qualité et d'une expérience opérationnelle et constitue un tremplin vers une future embauche.
Notre politique de recrutement se construit autour des valeurs d'humanité et de diversité.
Nous recherchons avant tout des personnalités qui partagent le même esprit d'ouverture et d'initiative et la même ambition d'excellence.
En croissance permanente, nous offrons des opportunités riches et variées aux talents issus des formations académiques les plus diverses
: écoles de commerces, écoles d'ingénieurs, formations actuarielles, formations universitaires de gestion, statistiques ou mathématiques, etc.
Nous rejoindre, c'est l'assurance de vivre une aventure collective et partager l'expérience de la différence. Nous proposons un à deux entretiens individuels pour les stages, et deux entretiens minimum pour les embauches. Selon le métier, une série de tests techniques (anglais, comptabilité…) peut être demandée.
Pour l'Audit et l'Expertise Conseil, les recrutements se font un an à l'avance.

Si vous vous reconnaissez dans ce profil…



impliqués au quotidien dans leur travail, les collaborateurs de Grant Thornton font preuve d'humilité : de l'audace oui, mais tempérée ;



animés par la curiosité, ils s'efforcent de s'adapter aux situations sans cesse



renouvelées, tout en restant positifs, ouverts et motivés par leur métier ;



pour eux, communiquer est un art appliqué notamment dans la dynamique de groupe chère à Grant Thornton : le jeu d'équipe permet de construire des réponses de qualité exigées par nos clients



… rejoignez-nous !



Retrouvez Grant Thornton France au Forum Carrières de SciencesPo vendredi 27 septembre 2019 à Paris Expo, Porte de Versailles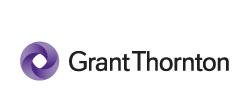 Contact details
100 Rue de Courcelles
75017 Paris, France Tel: 01 56 21 03 03
SIRET N° : 63201384300131
Website
| | |
| --- | --- |
| LinkedIn | |
| Facebook | |
| Twitter | |
Our offers on the network
Back
09.06.2020
Master in Public Policy, policy stream Cultural Policy and Management, promotion 2018. Marie Gervier graduated from the Master in Public Policy at the School of Public Affairs, Cultural Policy and Management policy stream. She is currently working as as a Communication and Event Manager for the United Nations Office in Geneva. Testimony.
15.06.2020
Perline Manuel est diplômée 2015 du master Marketing. Aujourd'hui elle est en charge de la revalorisation des conteneurs maritimes dits "de dernier voyage". Focus sur sa mission et son parcours au sein de l'entreprise familiale leader du transport maritime, de la gestion de zone commerciale aux projets au format intrapreneurial.
Read more news