NATIXIS
Banking, Finance, Insurance
Concepteur de solutions financières sur mesure, Natixis accompagne ses clients dans la réalisation de leurs projets partout dans le monde.
Nous mettons à leur service nos expertises en matière de gestion d'actifs et de fortune, de financement,
d'assurance et de services financiers.
Filiale du Groupe BPCE, deuxième acteur bancaire en France, nous sommes présents aux côtés des entreprises, institutions financières, investisseurs, clients des réseaux du groupe (Banque Populaire, Caisse d'Epargne etc.) et du secteur public.
Nous cultivons l'esprit d'entreprendre dans tous nos métiers pour proposer à nos clients des services et solutions toujours plus innovants. Pour être à la hauteur de leurs ambitions, nous sommes agiles, ingénieux et responsables.
Aujourd'hui, nous souhaitons aller plus loin dans les expertises que nous avons choisi de développer, dans la digitalisation de nos offres au service de nos clients et marquer notre différence en valorisant notre savoir-faire.

Pour vous, rejoindre Natixis c'est :

► l'opportunité de développer vos compétences auprès de professionnels de haut niveau et d'exprimer vos talents dans des missions responsabilisantes,

► intégrer une entreprise internationale qui mobilise l'ensemble de ses expertises pour concevoir les meilleures solutions bancaires, financières et d'assurance pour ses clients

► faire le choix d'une entreprise qui accompagne ses collaborateurs dans la durée en leur offrant des perspectives d'évolutions et de promotions à la mesure de leur potentiel.

Retrouvez Natixis au Forum Carrières de Sciences Po, vendredi 28 septembre 2018 à la Cité de la Mode et du Design.
Opportunités & missions pour nos étudiants
Nous proposons sur l'ensemble de nos métiers près de 1 000 stages pour les étudiants de césure, et de fin d'études dans différents domaines d'activités : Bancaires (entreprises, financements structu- rés et matières premières), Marchés, Analyse Financière, Fusions acqui- sitions, Risques, Back et Middle office, Services, Direction financière ou Juridique, Asset Management, Assurances … Nous allons recruter en 2018 près de 600 contrats en alternance au sein de nos différentes entités.
Dans le cadre de notre dévelop- pement à l'international près de 80 missions de VIE analogues à celles confiées à des Chargés d'Af- faires, Traders, Sales, Auditeurs Internes, Ingénieurs Quantitatifs, Risk Managers, Gérants de Porte- feuille sont disponibles pour les jeunes diplômés à travers le monde dans les métiers de la BGC, de l'As- set Management ou des directions fonctionnelles. Pour nous contacter, consulter www.recrutement.natixis.com et envoyer CV, lettre de motivation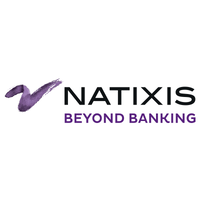 Contact details
30, avenue Pierre Mendès France
75013 PARIS, France Tel: 01 58 32 30 00
SIRET N° : 542 044 524 000:18
Website
| | |
| --- | --- |
| LinkedIn | |
| Twitter | |
Our offers on the network
Back
20.11.2018
Alice Koskas graduated from the Master of Finance and Strategy (School of Management and Innovation) in 2009 and is now Merchandising director for fashion accessories at Hermès. During her third year abroad studying at Fudan University in China, she encountered the world of art and design. From there, driven by both Sciences Po's values and her taste for art, crafts and commerce, it was only natural that she should join Hermès, where the corporate culture is focused on people, creativity and freedom of initiative.
29.01.2019
In 2018, out of 25 internships offered worldwide for their Summer programme, 15 Sciences Po students had the great opportunity to travel the world and work for the WFP. In January 2019, a new WFP Summer internship programme is launched: will you be part of it?
Read more news