BREDIN PRAT
Legal
Fondé en 1966 par Jean-Denis Bredin et Robert Badinter, le Cabinet occupe aujourd'hui une place incontestée dans les grands dossiers de fusion/acquisitions, le contentieux, l'arbitrage international, la concurrence et le droit européen, le droit fiscal, le financement, le restructuring, le droit social et le droit public.
Réunissant aujourd'hui plus de 150 avocats dans ses bureaux à Paris et Bruxelles, le Cabinet est parvenu à croître tout en demeurant fidèle à sa culture et à son exigence de qualité.
Le Cabinet est résolument tourné vers l'international : plus de 50% de nos dossiers comprennent un élément international.
Bredin Prat travaille en étroite collaboration avec ses cabinets Best Friends sélectionnés parmi les meilleurs cabinets indépendants à l'international ; grâce à ce réseau, nos collaborateurs bénéficient d'opportunités de détachements au sein de ces cabinets, de formations et d'événements communs.
Opportunités & missions pour nos étudiants
Qu'il s'agisse des stagiaires ou des collaborateurs, nous privilégions des profils alliant excellence de la formation, personnalité, réactivité, esprit d'initiative, autonomie et capacité à travailler en équipe.
Deux tiers de nos collaborateurs ont débuté comme stagiaires au sein du Cabinet.
Aucun type de formation n'est favorisé par rapport à un autre, Bredin Prat viellant à la diversité des profils de ses collaborateurs. Une parfaite maîtrise de l'anglais s'avère en revanche indispensable.
Le Cabinet privilégie également la parité : la moitié des collaborateurs sont des femmes, et, sur les dix dernières années, près de la moitié des nouveaux associés sont des femmes.

Rejoindre Bredin Prat, c'est bénéficier de l'opportunité de travailler auprès de nos associés, sur des dossiers variés à dimension internationale ; d'une formation permanente, du suivi de l'actualité juridique et de l'expérience du cabinet ; mais aussi d'un lieu de travail unique au cœur de Paris.

Envoyez-nous votre CV et lettre de motivation précisant la période et le département souhaité :

Pour un stage : stage@bredinprat.com

Pour une collaboration : collaboration@bredinprat.com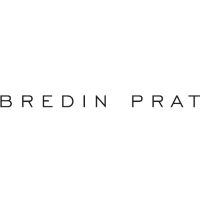 Contact details
53 quai d'Orsay
75007 Paris, France Tel: 01 44 35 35 35
Our offers on the network
Back
04.09.2023
If you are looking for interns or future employees, our guide 'Recruit at Sciences Po' will provide the relevant information about our students, the careers we train them for and how to leverage this great pool of talent to meet your recruitment needs.
06.09.2023
Launched by two graduates (class of 2020) from Law School : Agnès de Fortanier (Master in Economic Law) and Thomas Harbor (dual degree Sciences Po HEC), What's up EU is a newsletter putting together a concise, well-documented, and informative weekly wrap-up of the news that matters at a continental scale — from a European perspective. Sciences Po Careers interviewed Augustin Bourleaud, in charge of its edition, who is currently a double master's degree student between Sciences Po and the London School of Economics.
Read more news