Groupe ADP
Industry, Energy and Transport
Groupe ADP construit , aménage et exploite des plateformes aéroportuaires parmi lesquelles Paris-Charles de Gaulle, Paris-Orly et Paris-Le Bourget. En 2018, nous avons accueilli plus de 105 millions de passagers sur Paris-Charles de Gaulle et Paris-Orly, 2,3 millions de tonnes de fret et de courrier*. Nous sommes présents dans 24 aéroports dans le monde. Nous faisons de chaque aéroport une opportunité de création de valeur partagée, pour toutes les parties prenantes, collaborateurs, voyageurs, clients BtoB, compagnies aériennes, riverains, élus, prestataires. Pour faire face à la croissance du trafic aérien des prochaines années, nous repensons régulièrement nos installations et l'innovation est au cœur de nos réalisations et de nos projets.
Opportunités & missions pour nos étudiants
Nous recherchons une diversité de profils, tous types de diplômes en lien avec nos 400 métiers. Les process de recrutement varient en fonction de ces profils : process plus classique ou assesment ciblé.
L'intégration de nos nouveaux collaborateurs est une priorité et tout au long du parcours professionnel, des formations spécifiques sont proposées
Nous sommes architectes, chefs de produits, chargés de projet, ingénieurs, data managers... Chaque jour nous nous mobilisons sur nos plateformes parisiennes et dans notre réseau mondial d'aéroports pour assurer le bon déroulement de l'activité aéroportuaire et l'accueil de nos clients. Rejoindre le Groupe ADP, c'est faire le choix d'une entreprise ouverte sur le monde, innovante, qui se réinvente en permanence. Pour les jeunes talents, c'est la perspective d'intégrer un groupe où vous pourrez vous épanouir dans un environnement humain, technique et logistique exceptionnel.
Rejoignez-nous !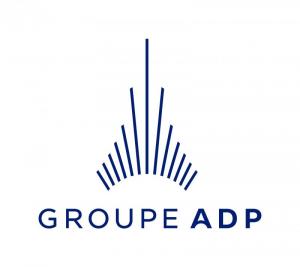 Contact details
Roissy Charles de Gaulle
95931 Roissy en France, France Tel: 01 43 35 70 00
Website
Our offers on the network
Back
14.03.2022
If you are looking for interns or future employees, our guide 'Recruit at Sciences Po' will provide the relevant information about our students, the careers we train them for and how to leverage this great pool of talent to meet your recruitment needs.
20.12.2022
On Friday, September 29, the Careers Fair was held for the first time on Sciences Po's 1 Saint Thomas Campus. More than 1,000 Sciences Po students and graduates attended the event where they met with over 70 different employers to discuss internships, apprenticeships and job opportunities.
Read more news