Havas Paris
Communication, Media
Havas Paris est une agence de communication intégrée. Réunissant l'ensemble des métiers de la communication, elle offre un conseil stratégique de haut niveau articulé autour de six grandes communautés :
Havas Paris Seven : Brand Culture & Publicité,
Havas Paris Shopper : Retail & Commerce,
Havas Paris AMO : Réputation & Engagement,
Havas Paris People : People & Transformation Digitale,
Havas Paris Content : Contenus & Editorial,
Havas Paris International Consulting.
Havas Paris, c'est aussi des offres pointues sur des segments à forte valeur : Legal & Litigation, Blockchain, Coaching…
Havas Paris est l'agence des nouveaux leaderships. Son approche globale des marques et sa compréhension profonde de l'opinion lui donnent aujourd'hui un rôle central pour accompagner ses clients dans la construction et le renforcement de leur leadership.
Havas Paris est l'agence des nouveaux formats. Son approche sans couture entre création et production, renforcée par son studio maker intégré, lui permet de concevoir de nouveaux formats en phase avec les attentes et les nouveaux usages des publics.
Havas Paris est au cœur du Havas Village, qui réunit en un même lieu une douzaine d'agences (parmi lesquelles Havas Events et Havas Helia), et du groupe Vivendi (Canal+, Gameloft, Universal Music, etc.).
Havas Paris fait partie du réseau Havas (316 agences, dans 75 pays) et est membre du réseau mondial AMO, composé des agences-conseil en communication stratégique et financière, leaders dans leur pays.
Opportunités & missions pour nos étudiants
Agence iconoclaste et figure de proue du modèle intégré, Havas Paris est une entreprise ambitieuse, en croissance et convaincue que son développement sera soutenu par l'excellence et l'épanouissement de ses collaborateurs.
Les stages ou alternances sont ainsi l'opportunité de découvrir un environnement de travail valorisant, la prise d'initiative mais surtout la transmission d'un savoir-faire et d'une méthodologie reconnus dans le secteur de la communication et des médias.
Nos stagiaires et alternants sont une ressource précieuse et notre principal vivier de recrutement.
Nous apportons donc un soin particulier à leur sélection et à leur accompagnement. L'équipe recrutement et les managers sont à la recherche de candidats qui se distinguent par leur curiosité, leur vivacité d'esprit, leur maturité et leur tempérament passionné.
Que vous soyez à la recherche d'un stage ou d'une alternance, notre agence a beaucoup à vous offrir. N'hésitez pas à venir échanger avec nos managers et nos recruteurs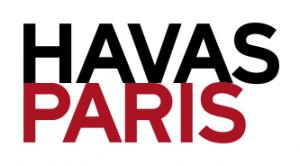 Contact details
29/30 Quai de Dion Bouton
92800 Puteaux, France
Website
| | |
| --- | --- |
| LinkedIn | |
| Facebook | |
| Twitter | |
Our offers on the network
Back
14.03.2022
If you are looking for interns or future employees, our guide 'Recruit at Sciences Po' will provide the relevant information about our students, the careers we train them for and how to leverage this great pool of talent to meet your recruitment needs.
15.07.2021
The results of the 2021 Graduate Employability Survey on the class of 2019 show that Sciences Po students remain very attractive to employers, with 9 out of 10 graduates in professional activity. Despite a job market facing difficulties, 82% of our 2019 graduates found their first job in less than 6 months, and nearly ¾ of them have a stable profession. There are still just as many (37%) working abroad, in 84 countries. Discover all the results of our survey!
Read more news