Rothschild & Co
Banking, Finance, Insurance
Rothschild & Co is a global and family controlled group. We provide M&A, strategy and financing advice, as well as investment and wealth management solutions to large institutions, families, individuals and governments, worldwide. Having been at the centre of the world's financial markets for over 200 years, we can rely on an unrivalled global network of trusted professionals and decision makers. This means that we have in-depth market intelligence, bringing us closer to current issues than any other global financial institution. Our 3,500 talented employees in over 50 offices around the world have a strong track record of outstanding execution in three business lines: Global Advisory, Wealth and Asset Management, and Merchant Banking.
Opportunités & missions pour nos étudiants
Recruitment Policy
Rothschild & Co is an independent financial advisory group with intellectual strength: our assets are the women and men who work in the firm. When we recruit experienced professionals, we look for people who can add to this intellectual strength, offer a distinct perspective and have a genuine passion for what they do. They have the drive and determination to deliver excellence, consistently. They know the importance of independent, creative thinking and innovation, but they must also believe in the power of the team. Our people strive to create a positive impact on their clients, both externally and internally.
-> Internships: Rothschild & Co offers 6 month internship positions in Paris in Global Advisory, Merchant Banking, Asset Management and Private Wealth (application 6 mon- ths in advance).
-> Vacancies: Opportunities in all businesses with a majority in the Global Advisory Division. Graduate programme 2020: Super Recruiting Days Event for the Global Adviso- ry division in October/November (deadline 15 October 2019).
-> Internships: Opportunities in London for Spring, Summer and Long-term Internships.
Summer Internship Programme
- Global Advisory & Private Wealth Open 19 August 2019
Close: 3 November 2019
Spring Insight - Global Advisory Open: 19 August 2019 - Close: 29 December 2019
Long-Term Internship - Merchant Banking Private Equity – We accept applications all year round
Horizon Women's Insight: Open: 19 August 2019 – Close: 29 December 2019
> Vacancies: Opportunities in all businesses according to needs. Graduate Programme 2020: Applications open 19 August 2019 - Deadline: 3 November 2019
Today we have full-scale advisory businesses across the world, including locally staffed offices in China, Brazil, India, Russia, United States of America, Middle East and Asia Pacific.
Our Global Advisory Training Program provides unrivalled training in the financial concepts you will need to be successful in your team, as well as key personal skills such as com- munication, personal effectiveness and team building.
You should be a talented communicator with strong numeracy skills. Fluency in English is a pre-requisite and candidates with past experiences in Investment Banking, Audit or Consulting will be favoured.

At Rothschild & Co, we are committed to attracting and retaining high-potential, team-oriented and self-motivated individuals from a diverse range of backgrounds, cultures and experiences. Graduates and Interns play a crucial part in shaping our business from their very first day and throughout their career with us.

Retrouvez Rothschild au Forum Carrières de SciencesPo vendredi 27 septembre 2019 à Paris Expo, Porte de Versailles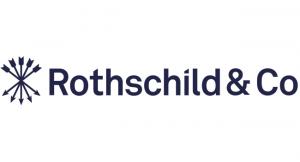 Contact details
23 bis avenue de Messine
75008 PARIS, France Tel: 0140747014
SIRET N° : 34906661300028
Website
Our offers on the network
Back
02.09.2021
Over the course of these three days, you will have the chance to meet with numerous Sciences Po students and graduates. All will be actively seeking internships (whether as a mandatory part of their master's course or for a gap year), apprenticeships, fir
15.07.2021
The results of the 2021 Graduate Employability Survey on the class of 2019 show that Sciences Po students remain very attractive to employers, with 9 out of 10 graduates in professional activity. Despite a job market facing difficulties, 82% of our 2019 graduates found their first job in less than 6 months, and nearly ¾ of them have a stable profession. There are still just as many (37%) working abroad, in 84 countries. Discover all the results of our survey!
Read more news